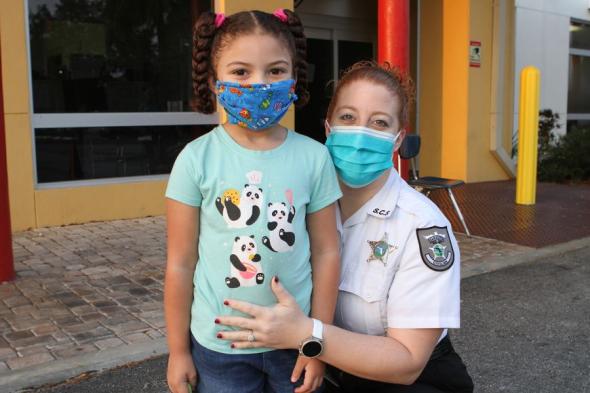 Seventeen months ago yesterday, we emailed the first update on our joint COVID-19 Response initiative.
It reported on $185,000 in pandemic relief sent quickly by Gulf Coast and Charles & Margery Barancik Foundation to frontline health and human service agencies—with key support from many Gulf Coast donors who co-invested in this effort.
We called those first grants "the start of a long, hard road ahead." These many months later, we're still on that road. And we've been climbing a steep new hill.
Our initiative was designed to evolve with the pandemic. We reserved resources for yet-to-emerge needs. We also gradually expanded our scope, from crisis response to prevention and future capacity-building.
Here's a brief roundup of what we have achieved, together, over the past year and a half, and where we are today in this fight:
Investing Quickly
Together, we have invested nearly $6.9 million in pandemic relief. That includes grants from the COVID-19 Response fund, grants directed by donors from their funds at Gulf Coast, and other funding like emergency grants for arts organizations last year.
Our nonprofit partners have:
-- Provided safe childcare for first responders 
-- Innovated their healthcare services 
-- Expanded virtual counseling and other support 
-- Increased mental-health supports for youth
-- Helped families get kids safely back to school
and so much more…
Among our earliest grants were two small ones to help Harvest House buy laptop computers, plexiglass, thermometers, and other equipment so it could safely maintain its operations. With hundreds of clients in supportive housing with wraparound services, the Harvest House team simply couldn't stay home. With further support from the community—including many Gulf Coast donors—Harvest House served an average of 383 people per day last year through its various housing and case-management programs.
"We just kept doing it every day," says Executive Director Erin Minor. "We were able to put the safety measures in place for our clients and staff so we could carry out our mission."
Evolving Smartly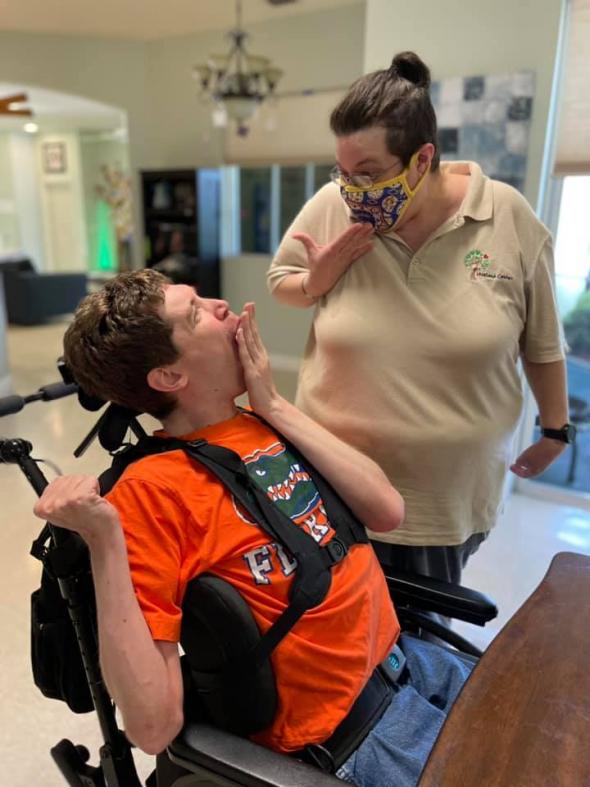 Our initiative continues responding to new calls for help from nonprofits.
Emergency assistance remains vital. But we also have increased focus on things like virus mitigation and safety. I recently wrote a guest column in SRQ Daily celebrating the stamina of our heroic nonprofit partners, for whom lifesaving work remains everyday business.
Some of the latest grants include:
-- Vaccine outreach and public awareness for communities with barriers to vaccination.
-- Help so seniors with limited resources can remain healthy and safe in their homes.
-- Safety upgrades to assist intellectually disabled adults in navigating increasingly complex protocols.
Remaining Resilient
Collaboration with our colleagues at Barancik Foundation, plus close coordination with other foundations and government agencies, has made many of these investments more efficient and cost-effective.
The necessary pivots and increased capacity we helped facilitate early on have become important infrastructure. Some agencies are making once-temporary offerings permanent. Others are following one innovation that proved successful with another great idea to stay ahead. Still others are adding new supports on top of the virtual services they effectively created.
But the root causes of systemic issues that Gulf Coast and others were working on before COVID-19 haven't gone away. The pandemic didn't create new fissures in our community; it exacerbated and accelerated the challenges we were already facing.
Our staff is identifying opportunities to build back better in the Gulf Coast region, with more attainable housing, accessible healthcare, resilient arts organizations, and more. We will share these opportunities with you in future updates, so we can continue transforming our region, together, through bold and proactive philanthropy.
---
MORE NEWS