OUR MISSION
Together with our donors, we transform our region through bold and proactive philanthropy.
LATEST NEWS
The COVID-19 pandemic has had a profound impact on the way schools function and how we educate our students. While schools, educators, students, and their parents have adapted to the logistical challenges—distancing, disinfecting, at-home learning—the mental-health impacts of those changes have been more difficult to handle.
28 participants from across the region will participate in the virtual 2021 Gulf Coast Leadership Institute. Through this annual initiative, the foundation provides intensive, high-quality leadership training designed to identify, develop, and connect a diverse and growing group of aspiring community leaders.
As another school year wraps up, many students look forward to the care-free days of summer vacation. But for a staggering number of local kids, it won't be long before they start to worry about their preparedness for the next school year. One local organization is helping to relieve that burden for thousands of homeless and needy local children.
All News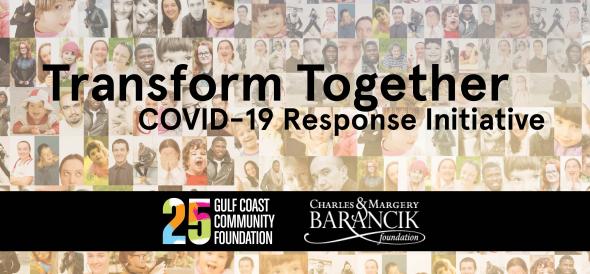 Gulf Coast, Barancik Foundation Launch COVID-19 Response Initiative 
Gulf Coast Community Foundation and Charles & Margery Barancik Foundation have introduced a philanthropic initiative to fortify key health and safety organizations in the region amid the growing COVID-19 crisis.The foundations announced their joint effort on Saturday with total commitments so far of $1.5 million to support the initiative. They positioned the funding as a challenge to Gulf Coast donors and other philanthropists in the community to match that amount.