OUR MISSION
Together with our donors, we transform our region through bold and proactive philanthropy.
LATEST NEWS
The following guest column by Gulf Coast President|CEO Mark Pritchett appeared in the October 16 edition of SRQ Daily. Highlighting our 2021 Regional Scan, Mark shares how the findings in the scan inform Gulf Coast's priorities.
Our regional scan not only helps guide our work, but also provides community partners, government leaders, and philanthropists with intelligence to inform their planning, impact, and giving.
Longtime donor, volunteer, and Englewood matriarch Annette Dignam positively affected countless lives before she passed away last year. But her charitable legacy not only lives on in the deeds of people she's inspired. Thanks to smart and selfless planning, yet another gift from Annette to the community was realized through a life insurance policy she left to Gulf Coast.
All News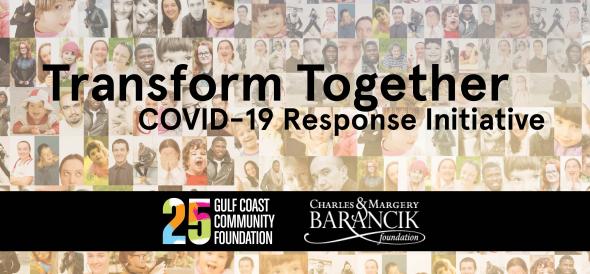 Gulf Coast, Barancik Foundation Launch COVID-19 Response Initiative 
Gulf Coast Community Foundation and Charles & Margery Barancik Foundation have introduced a philanthropic initiative to fortify key health and safety organizations in the region amid the growing COVID-19 crisis.The foundations announced their joint effort on Saturday with total commitments so far of $1.5 million to support the initiative. They positioned the funding as a challenge to Gulf Coast donors and other philanthropists in the community to match that amount.