OUR MISSION
Together with our donors, we transform our region through bold and proactive philanthropy.
LATEST NEWS
An innovative and educational new turtle sculpture now greets beachgoers at Venice Beach. The public artwork—a gift to the City of Venice from Gulf Coast Community Foundation—was unveiled January 22.
The following guest column by Gulf Coast President/CEO Mark Pritchett appeared in the January 16 edition of SRQ Daily. He provides additional background information on how the Community Playbook for Healthy Waterways came to be.
Gulf Coast Community Foundation has published a first-of-its-kind resource to spur and guide community-wide action to transform environmental water quality throughout the Sarasota County region.
All News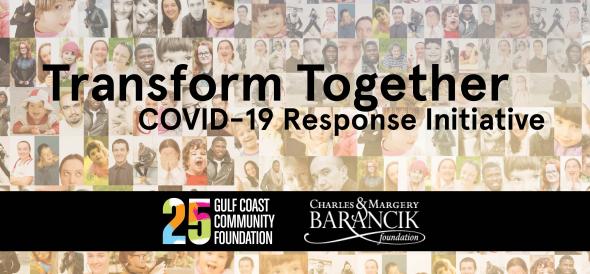 Gulf Coast, Barancik Foundation Launch COVID-19 Response Initiative 
Gulf Coast Community Foundation and Charles & Margery Barancik Foundation have introduced a philanthropic initiative to fortify key health and safety organizations in the region amid the growing COVID-19 crisis.The foundations announced their joint effort on Saturday with total commitments so far of $1.5 million to support the initiative. They positioned the funding as a challenge to Gulf Coast donors and other philanthropists in the community to match that amount.