LATEST NEWS
Gulf Coast Community Foundation and Charles & Margery Barancik Foundation have awarded the first grants from their COVID-19 Response Initiative. The foundations have issued 11 grants totaling more than $220,000
With a $30,000 grant from Gulf Coast, Capital Good Fund has launched a Crisis Relief Loan product to assist families affected by the COVID-19 pandemic.
The following guest column by Gulf Coast President | CEO Mark Pritchett appeared in the March 21 edition of SRQ Daily
All News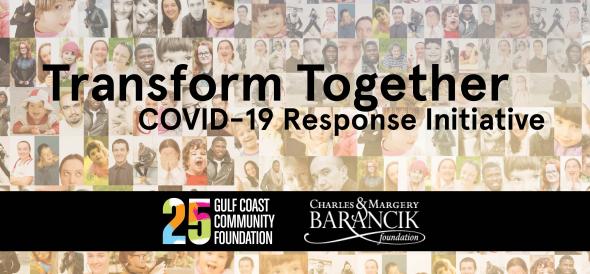 Gulf Coast, Barancik Foundation Launch COVID-19 Response Initiative 
Gulf Coast Community Foundation and Charles & Margery Barancik Foundation have introduced a philanthropic initiative to fortify key health and safety organizations in the region amid the growing COVID-19 crisis.The foundations announced their joint effort on Saturday with total commitments so far of $1.5 million to support the initiative. They positioned the funding as a challenge to Gulf Coast donors and other philanthropists in the community to match that amount.