OUR MISSION
Together with our donors, we transform our region through bold and proactive philanthropy.
LATEST NEWS
Gulf Coast Community Foundation is excited to share the news that our accreditation with National Standards for U.S. Community Foundations® has been renewed for three years.
Gulf Coast Community Foundation recently made its third $100,000 matching grant to support the project, which will transform an abandoned railway bed into a nearly two-mile greenway along the Intracoastal Waterway from the Venice Train Depot south to Center Road and U.S. 41.
Elected officials voted last week to approve a dedicated millage for a mental-health district in the county's fiscal year 2022 budget proposal, these elected leaders have responded constructively to a crisis in our community, listened carefully to their constituents, and taken responsibility for helping to solve a problem they didn't create.
All News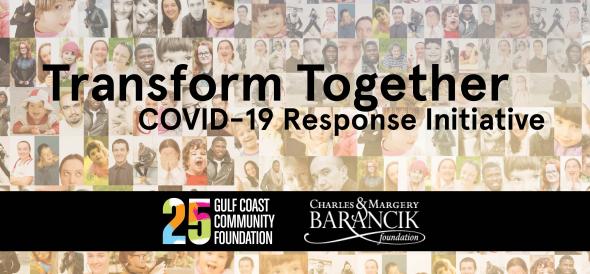 Gulf Coast, Barancik Foundation Launch COVID-19 Response Initiative 
Gulf Coast Community Foundation and Charles & Margery Barancik Foundation have introduced a philanthropic initiative to fortify key health and safety organizations in the region amid the growing COVID-19 crisis.The foundations announced their joint effort on Saturday with total commitments so far of $1.5 million to support the initiative. They positioned the funding as a challenge to Gulf Coast donors and other philanthropists in the community to match that amount.