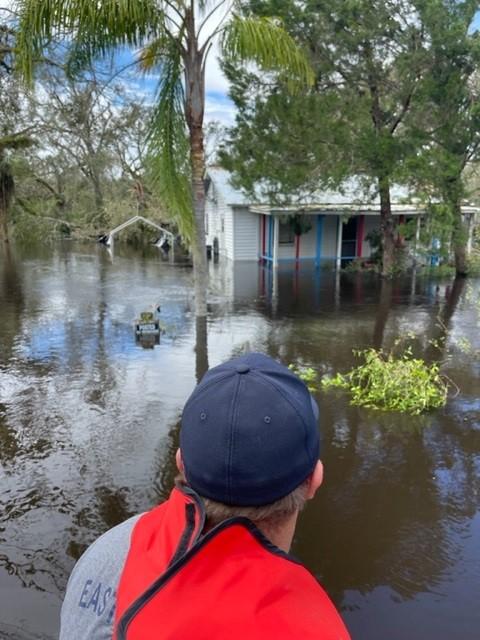 HOW YOU CAN HELP:
Gulf Coast Community Foundation's Hurricane Ian Disaster Relief Fund will support those most devastated. We will prioritize health and human services needs primarily in southern Sarasota County including Venice, hard-hit North Port, Englewood, Charlotte County, Lee County, and DeSoto County. Our generous Board of Directors provided up to $800,000 that was fully matched by our donors and community. 100% of our Hurricane Ian Disaster Relief Fund will go directly to support our community. To date, we have committed over $3 Million in support to our community. See how here.
You can make a tax deductible credit card gift to our Disaster Relief Fund
Donors can make a gift from their donor advised fund by going to DonorView and recommend a grant by searching "Hurricane Ian".
Check donations can be mailed to Gulf Coast Community Foundation Headquarters: 601 Tamiami Trail South, Venice, FL 34285 with "Hurricane Ian" in the memo line. 
---
Families have lost everything. With catastrophic flooding in our area, entire neighborhoods are uninhabitable. This means children have lost their toys, their bedrooms, their safe place. It means parents cannot work and provide for their families. Their lives are forever changed.
Businesses we once frequented will take months, maybe years to rebuild. Our local Venice Theatre and Hermitage Artist Retreat sustained millions of dollars in structural damage. The lights in our south county arts community dimmed during Hurricane Ian and we will do everything we can to light them again.
First responders have been working for days with no break to rescue those trapped in the flood waters. Aid has arrived from neighboring counties, states to our north, and the National Guard. 
Shelters have opened at local schools. Neighbors have opened their doors to strangers. Our community has come together with strength to provide supplies, food, and love.
The need will continue to grow in the weeks to come. We stand ready to work with our regions nonprofits to provide food, housing, stability, and hope to our community. 
Together, we are stronger. #FLORIDASTRONG
Other Giving Opportunities
The Charlotte County Community Foundation ‒  In response to the devastation caused by Hurricane Ian, Charlotte Community Foundation has activated the Charlotte County Disaster Relief Fund. Funds will be used to provide financial assistance and resources to Charlotte County residents impacted by the Hurricane. 
Collier Community Foundation – In the wake of Hurricane Ian and its devastating impact on our area, CCF has reactivated the Collier Comes Together Hurricane Fund to benefit SWFL nonprofit relief efforts and programs to get funds where they are needed most - quickly and efficiently at no administrative cost. Click below to donate.
Southwest Florida Community Foundation (Collaboratory) – The foundation has partnered with United Way and activated their SWFL Emergency Relief Fund. 100% of funds support SWFL nonprofits helping people affected by Hurricane Ian