The following guest column by Gulf Coast's Marketing and Public Relations Associate Rachel Denton appeared in the Saturday, May 20, 2023 edition of SRQ Daily:
Gulf Coast is in a transformative, exciting time with the announcement of our incoming President|CEO Phillip P. Lanham joining the foundation on June 1. We sat down with Board Chair David Green to get his perspective on this thrilling new chapter for Gulf Coast and our region.
Q: What attracted you to Gulf Coast Community Foundation?
Green: "Gulf Coast passionately believes in the leadership model of doing bold and proactive things for our community. We engage our donors and their ability to make meaningful donations in our initiatives.  But our key role comes from really understanding the critical issues affecting our community and prioritizing issues where we as an organization can make the greatest impact. Part of the magic formula or secret sauce is our team working with our community's constituents and elected officials on key issues while forgoing taking the credit for success. Gulf Coast is more interested in the result than getting the credit. We are a trusted partner and that is so critical. I feel our incoming President|CEO Phillip Lanham with his personality and perspective easily fits into this leadership model."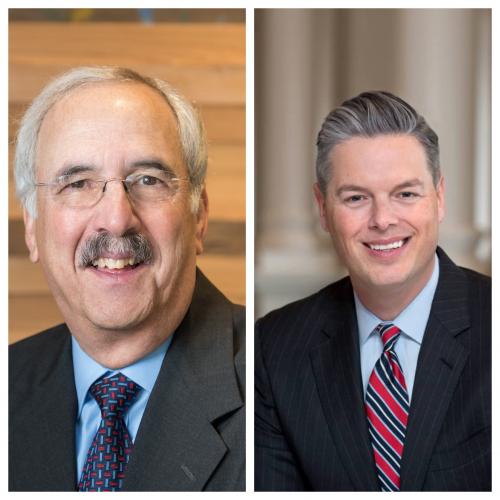 Q: How did Gulf Coast's incoming President|CEO Phillip Lanham impress you?
Green: "Meeting with Phillip felt almost immediately like you were conversing with a longtime, close friend. He has this wonderful humanistic value that is so important especially when looking at the leadership of a nonprofit. Because Gulf Coast has such an important culture of collaboration, civility, and truly listening for the best interest of the individual and organization, I immediately felt that Phillip would be a great fit.
Phillip's background as chief philanthropy officer at Greater Cincinnati Foundation gives enormous credence in his ability to develop relationships with donors, nonprofits, and community leaders." 
What are some of Phillip's greatest qualities?
Green: "Phillip is a leader. He is a listener.  He is a strategic collaborator.  And he is a creative force with the goal of making a difference. He now joins an organization, both a leadership team and staff that is poised to create the future. While Phillip embraces the philosophy and leadership model that Gulf Coast represents, he also demonstrates his desire to take us to a new level, and along with the team, forge new ground that will enhance and ensure Gulf Coast's leadership position for many years to come."
Green shared that Phillip is a family man with two terrific sons and a wonderful wife who is an entrepreneur. Green feels that Phillip embodies some of the key characteristics of the American dream of a family. Phillip, even with his intense schedule and responsibilities, has rarely missed a football game for his sons. "A great leader has to have a work-life balance between the commitment to the organization and commitment to their family," said Green.
Q: How do you feel about Gulf Coast's future?
Green: "There is no doubt in my mind that Gulf Coast is in the strongest position it has ever been to continue to make a dramatic and transformational influence on our community. What a perfect time to make the CEO transition. Mark (Pritchett) has been an outstanding leader and now steps into retirement, the next chapter of his wonderful life. It's the perfect time for an exceptional candidate to take the helm of a great organization. I'm very confident that Phillip's leadership with Mark's mentorship and the leadership team's support will make this transition very successful."
We couldn't have said it better ourselves.
David Green is Chair of the Board of Directors of Gulf Coast Community Foundation and also serves as vice chair of the board for Sarasota Orchestra with its significant mission of building a new music hall, and as vice president of trustees for The Hermitage Artist Retreat that has notably increased its impact on Sarasota's arts community. Green has worked his whole life in marketing and branding, including as Global Marketing Officer for McDonald's. He highlights that the most rewarding part of his life has been the honor of helping our community art and social services nonprofits.
---
MORE NEWS