Homelessness in our community is trending downward, according to the latest census of homeless individuals in Sarasota and Manatee counties. And the progress follows directly from strategic, community-based efforts to serve the unique needs of different people who experience homelessness here.
That's one heartening story to emerge from the latest "point in time" (PIT) count done by the Suncoast Partnership to End Homelessness.
The annual survey provides a snapshot of homelessness in our community by counting homeless individuals over a single night—January 28 into 29 this year. While survey volunteers can't identify every single person who is homeless in the two-county region on that night, the consistent methodology used from year to year offers the best picture possible and a useful way to track local trends in homelessness over time.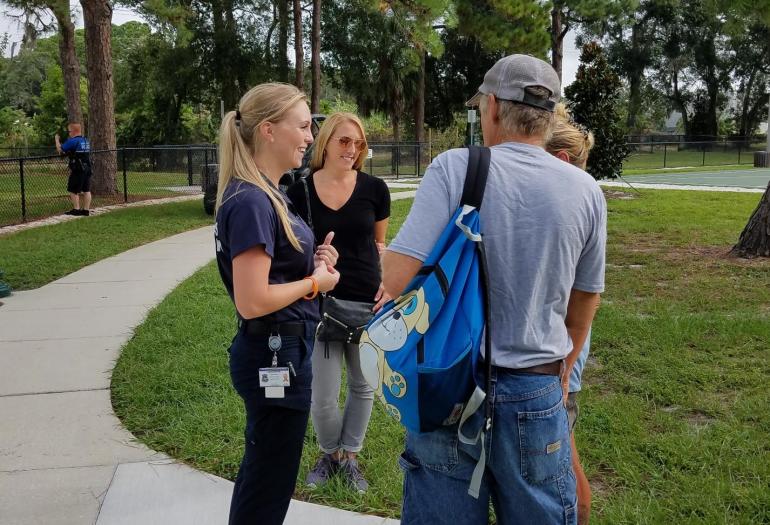 Homelessness by the numbers
The overall number of homeless persons surveyed in the two counties this year was 1,135, down nearly 5% from 2018. Within the City of Sarasota, the count was down by 13.7%, while the total number for all of Sarasota County decreased by 8.2%.  
What's more, those figures represent continued decreases from previous years—the real good news here.
For example, the number of unsheltered street homeless in the region is down 40% since 2016. And among particular groups within the overall count, the number of chronically homeless individuals is down about 21% in just three years, youth homelessness is down more than 31% in that time, and the number of homeless families with children is down by about 14%. 
Helping individuals find permanent homes and increasing their likelihood to remain and thrive in them has taken a true community effort. Public agencies and law enforcement, nonprofit service providers, philanthropists, and many others have worked closely together over several years to transform our system of services and support. Even as the lack of affordable housing in the region forced 559 new individuals into our homeless services system this year, that system is now functioning as it should and still reducing the overall number of unhoused individuals.
In response to the release of the 2019 PIT survey results by Suncoast Partnership CEO Ed DeMarco, Sarasota City Manager Tom Barwin wrote: "On behalf of the City of Sarasota I would like to thank you and the entire Suncoast Partnership network, and especially Jon Thaxton and the Gulf Coast Community Foundation, for the exemplary effort and, more importantly, the dramatic improvement in responding to the challenge of chronic homelessness."
Building a system
That dramatic improvement has come only with commitment, collaboration, and hard work.
More than five years ago, Gulf Coast Community Foundation started working in earnest to assist homeless families with children. In close partnership with service agencies and donors through our Homeless Children and Families initiative, our community steadily built a coordinated system to stabilize families in crisis and link them with permanent housing. From that effort emerged the Family Haven Alliance, a collaboration of service providers overseeing coordination, delivery, and case management of services for homeless families throughout the county.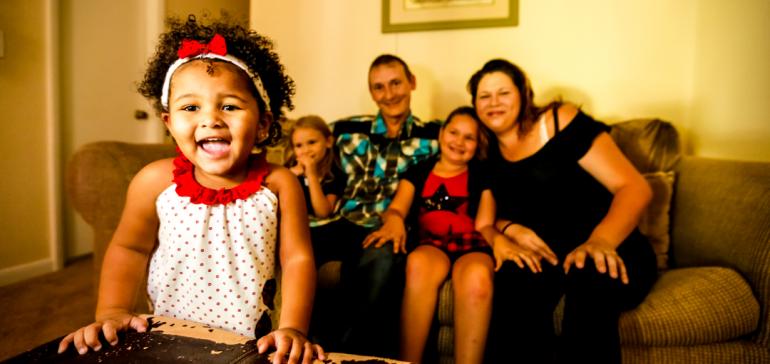 As the Family Haven Alliance closed gaps in services for families, the partners identified other individuals who were falling through the cracks—16 to 24-year-olds who were homeless and on their own. Most of these young people leave their own homes because of severe family dysfunction, including abuse and neglect. Many are former foster-care children. Often ending their education early because of their living situation, they enter homelessness with little work experience or life skills. Absent access to the right help for their unique needs, many of these homeless young people are at risk of becoming our community's next generation of chronically homeless adults. 
To give our youth the support and opportunities they deserve, Gulf Coast helped lead a working group of partners that developed short- and long-term strategies to help teens and young adults in need. Accomplishments so far include creation of a Youth Action Board that advocates for homeless youth, the opening of a dedicated youth drop-in center for safe access to services, and funding rent subsidies to help young people secure stable housing while they finish their education.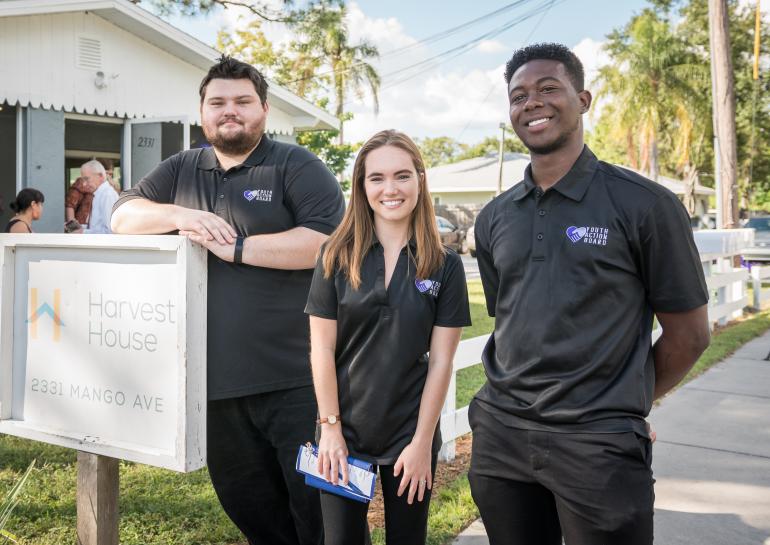 Adapting and replicating
After years of false starts in addressing the overwhelming number of adults experiencing homelessness and the demands that places on public services, our community reached a watershed in 2017. That's when both the City and County of Sarasota adopted a strategic roadmap from the Florida Housing Coalition to create a comprehensive response system for the homelessness crisis.
The plan utilized lessons learned from the systems our community had already created for homeless families and was building for unaccompanied youth. Gulf Coast successfully facilitated meetings among government officials and law enforcement, local housing authorities, and the Suncoast Partnership to begin implementing recommendations in the report, Sarasota: Creating a Homeless Crisis Response System. Progress on chronic homelessness in Sarasota County includes:
► A stronger Suncoast Partnership to End Homelessness. The regional organization responsible for coordinating services and supportive housing for those in need through federal, state, and local grants now has better information-sharing through the Homeless Management Information System and facilitates a coordinated-entry system, called OneBy1, that prioritizes help for individuals with the highest need.
► Bridge housing. This allows Homeless Outreach Teams from city and county law enforcement to offer individuals a safe place to stay with case-managed services while permanent housing can be found for them. 
► Strategic philanthropy. Generous local donors have invested $1.5 million in a rapid rehousing program that provides move-in deposits, rent subsidies, and intensive case management to fill a critical need.
► New permanent supportive housing. While much more is needed, our community is working to create safe, affordable places to live for homeless individuals with seriously disabling conditions.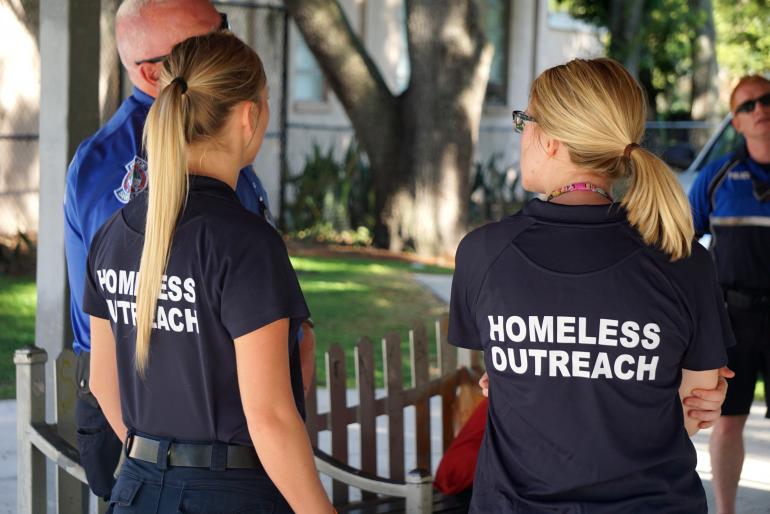 ---
MORE NEWS