Gulf Coast got word last week that our accreditation with National Standards for U.S. Community Foundations® has been renewed. Administered by the Community Foundations National Standards Board, the accreditation is considered the nation's highest standard for philanthropic excellence.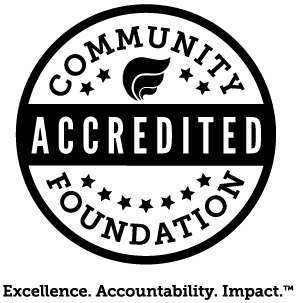 "Meeting the National Standards benchmarks is a rigorous, comprehensive process," said Randy Royster, chair of the Community Foundations National Standards Board. "This accreditation is a significant accomplishment that indicates Gulf Coast Community Foundation demonstrates a commitment to transparency, quality, integrity, and accountability as it carries out its mission."
The National Standards establish legal, ethical, and effective practices for community foundations. The program requires foundations to document their policies for donor services, investments, grantmaking, and administration. It is designed to provide quality assurance to our donors, as well as to their legal and financial advisors. The accreditation also validates our grantmaking programs for our nonprofit partners.
Gulf Coast originally earned the designation back in 2006, among the first community foundations in the country to be confirmed in compliance with National Standards. We have remained accredited since then.
"Gulf Coast donors count on us to steward their gifts wisely, honor their charitable wishes, and, in some cases, provide lifetime income to a loved one," said Mark Pritchett, president and CEO of Gulf Coast. "This tells our donors and their professional advisors that our house is in order and their trust in us is well-placed."
National Standards for U.S. Community Foundations® is the first program of its kind for charitable foundations in the United States.
 
---
MORE NEWS