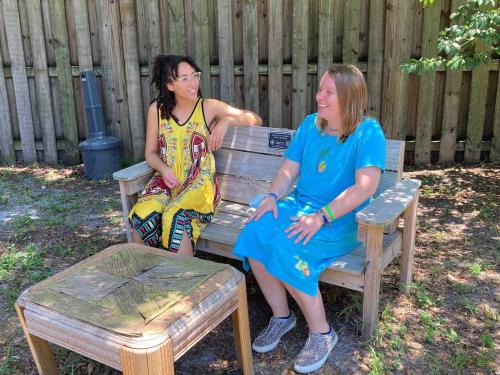 The month of May is known as Mental Health Awareness Month. For our team, we are reflecting on years of work in this sector. We want to provide you, our readers, with important facts and resources that can aid you, your families, or anyone you know on their mental wellness journey. You can bookmark this page in your browser as a future reference.
FACTS
According to Mental Health America's "2023 The State of Mental Health in America," Florida is 35th on a list of 51 states, plus the District of Columbia, which indicates higher prevalence of mental illness and lower rates of access to care.
According to a study done by University of Florida several years ago, 10,1777 children, youth, and young adults have untreated mental illness.
According to the National Institute of Mental Health, research shows that mental illnesses are common in the United States, affecting tens of millions of people each year. Estimates suggest that only half of people with mental illnesses receive treatment. It is estimated that more than one in five U.S. adults live with a mental illness, including locally here in Sarasota County. Mental illnesses include many different conditions that vary in degree of severity.
According to the Centers for Disease Control and Prevention (CDC), mental health includes our emotional, psychological, and social well-being. It affects how we think, feel, and act. It also helps determine how we handle stress, relate to others, and make healthy choices. The CDC further shares that mental health is important at every stage of life, from childhood and adolescence through adulthood. The CDC also shares that one in five children, either currently or at some point during their life, have had a seriously debilitating mental illness.
The American Academy of Pediatrics has declared the COVID-19 pandemic-related decline in children's mental health a national emergency. Locally, the Child Protection Center is reporting more extreme cases of child abuse and more children in need of treatment. There are waiting lists for mental health services. NAMI reports that 180,000 Florida teens report experiencing depression. More than half are receiving no treatment. This makes them twice as likely to drop out of school. 
Prevention and early intervention is key to meeting the needs of youth. The majority of mental illness presents by age 24. The average delay between onset of symptoms and treatment for youth is 8 to 10 years.
RESOURCES
NAMI Sarasota-Manatee, https://namisarasotamanatee.org/resources/
Resilient Retreat, https://www.resilientretreat.org/ 
988 Suicide and Crisis Lifeline, https://988lifeline.org/
2-1-1, https://211suncoastcares.org/
---
MORE NEWS