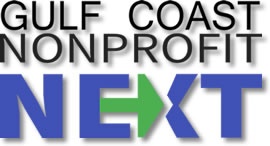 Gulf Coast wants to help our nonprofit partners spend less time searching for tools and information and more time meeting your mission.
Gulf Coast NonprofitNext is our web-based platform with hundreds of high-quality resources for nonprofits in all areas of governance and operations.
By registering on this website, your board and staff members can access vetted tools and information, including:
•    sample governance documents
•    development plans
•    fundraising worksheets
•    marketing templates
•    job descriptions and performance evaluations
•    financial dashboards and audit checklists
•    how-to guides
•    and much more!
The NonprofitNext portal is sponsored exclusively in our region by Gulf Coast Community Foundation. Nonprofit organizations in Manatee, Sarasota, Charlotte, and Lee counties may learn more and register for the website here (select "Gulf Coast Community Foundation"—see image below for reference). 
After you fill out the form, you will receive an email with instructions on verifying your account and creating your password. IMPORTANT - please add nonprofitnext@nhnonprofits.org to your address book so that your account creation email won't be caught in spam.  Thank you!
Gulf Coast NonprofitNext works best when using the latest versions of Google Chrome or Firefox. If you are having trouble with the site while using a different browser, please consider trying Chrome or Firefox. While we strive for cross-browser compatibility, some versions of Internet Explorer and Safari have caused problems in the past. 
If you have any problems creating an account, please contact nonprofitnext@nhnonprofits.org for further assistance.
Already have an account or want to check out Gulf Coast NonprofitNext and utilize some sample resources? Visit the site directly.
NonprofitNext is a service of the NH Center for Nonprofits.