"We need to respect the oceans and take care of them as if our lives depended on it. Because they do." - Dr. Sylvia Earle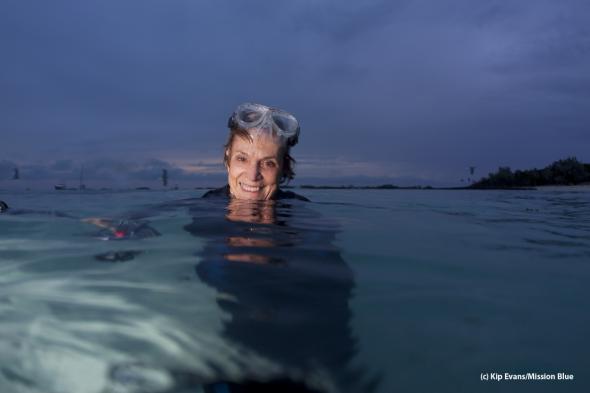 Better Together: Saving Our Seas
A Luncheon and Conversation with Dr. Sylvia Earle
Friday, March 13, 2020
The Ritz-Carlton, Sarasota
Reservations available in early January
Dr. Sylvia Earle is an oceanographer, explorer, author, and icon. One of the most respected scientists alive, she is the former Chief Scientist of NOAA and a National Geographic Explorer in Residence. Today, Dr. Earle is on the mission of her life: to save our planet by inspiring the exploration and protection of our oceans, one blue "hope spot" at a time.
Sylvia Earle will be our featured speaker for Gulf Coast Community Foundation's 2020 Better Together luncheon. She grew up about 60 miles north of here, with the Gulf of Mexico as her backyard, and has since logged over 7,000 hours underwater around the globe. "Her Deepness," as the New York Times has called her, knows as well as anyone that how we treat our bays, bayous, and estuaries here on the Gulf Coast matters deeply—to the future of our planet.
Please plan to join us on Friday, March 13, 2020, to meet a legend and help lead a sea change in the way our region respects and protects its most precious resource. Reservations will open in January.