Boca Grande Methodist Church IAN Disaster Response Fund
---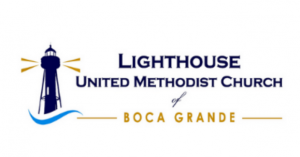 Your Mission Committee has been hard at work during the past three days to formulate a plan for our Church to make a significant and immediate impact on "very local" individuals and families suffering from the effects of IAN.  We have raised a Challenge Fund from the remaining Mission Committee budget, five of our Committee members, and $10,000 from Rev. Matthew's Trinity United Methodist Church in Tallahassee.  After 24 hours, our Challenge Fund stands at $75,000, which means we will match your contributions dollar for dollar up to this amount. Please consider using this solution for your contribution to help IAN victims in our immediate area.  While we understand you may be pursuing other targeted aid, please remember that you can make a real difference through receiving a 1:1 match while joining our Church Family in SHARING THE LIGHT OF JESUS CHRIST.  Your prayerful consideration is requested.
By clicking Submit you have authorized Gulf Coast Community Foundation to process your gift.
This completes your transaction and cannot be undone. For your protection, all transactions are processed through our secure server.
Attention:
In accordance with IRS regulations, you have received no goods or services in exchange for this gift and Gulf Coast Community Foundation has exclusive legal control over the funds. Gulf Coast is registered with the state of Florida (CH6520).
A COPY OF THE OFFICIAL REGISTRATION AND FINANCIAL INFORMATION MAY BE OBTAINED FROM THE DIVISION OF CONSUMER SERVICES AT www.800helpfla.com OR BY CALLING TOLL-FREE (800-435-7352) WITHIN THE STATE. REGISTRATION DOES NOT IMPLY ENDORSEMENT, APPROVAL, OR RECOMMENDATION BY THE STATE.
All gifts, once accepted by the Board of Directors, represent an irrevocable contribution to Gulf Coast Community Foundation and are not refundable.