OUR MISSION
Together with our donors, we transform our region through bold and proactive philanthropy.
LATEST NEWS
Gulf Coast donors brought St. Vincent de Paul (SVdP) CARES to Sarasota to create rapid rehousing opportunities that had been identified as a top priority by local government and the Housing Authority. Since then, Gulf Coast donors and its Board have provided support in over $2 million.
Last month, we jumped on a Zoom call with our friends from Community Assisted and Supported Living (CASL) to discuss the impact of a recently awarded grant they received from Gulf Coast. The $156,000 grant brought a collaborative vision to reality supporting a first-of-its-kind program in Sarasota County.
Formerly incarcerated individuals are ten times more likely to fall into homelessness than the general public. Trauma exposure and untreated behavioral health conditions can contribute to homelessness among criminal justice-involved individuals. Individuals being released from correctional facilities have numerous challenges to overcome with few resources and supports, often leading to a repetitive cycle of arrests and more. There is a desperate need in our region to break that cycle, and Gulf Coast is part of the solution.
All News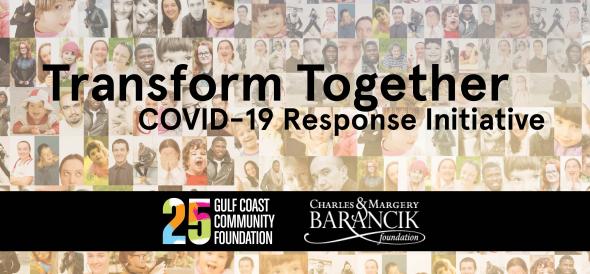 Gulf Coast, Barancik Foundation Launch COVID-19 Response Initiative 
Gulf Coast Community Foundation and Charles & Margery Barancik Foundation have introduced a philanthropic initiative to fortify key health and safety organizations in the region amid the growing COVID-19 crisis.The foundations announced their joint effort on Saturday with total commitments so far of $1.5 million to support the initiative. They positioned the funding as a challenge to Gulf Coast donors and other philanthropists in the community to match that amount.