OUR MISSION
Together with our donors, we transform our region through bold and proactive philanthropy.
LATEST NEWS
Longtime donor, volunteer, and Englewood matriarch Annette Dignam positively affected countless lives before she passed away last year. But her charitable legacy not only lives on in the deeds of people she's inspired. Thanks to smart and selfless planning, yet another gift from Annette to the community was realized through a life insurance policy she left to Gulf Coast.
Seventeen months ago yesterday, we sent out the first update on our joint COVID-19 Response initiative. We called those first grants "the start of a long, hard road ahead." We're still on that road, and we've been climbing a steep new hill.
Former Gulf Coast Board Chair Richard A. Conroy, M.D., passed away on August 24 at age 77. Dick served for six years on our Board, two of them as Chair. He made a profound difference at Gulf Coast and in thousands of lives in our region and around the world.
All News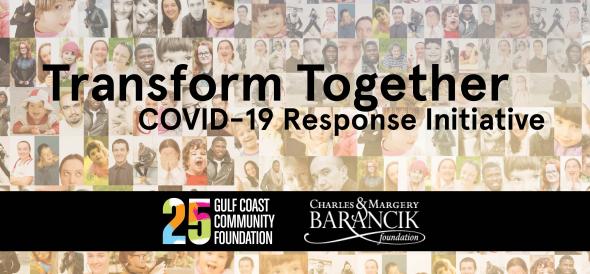 Gulf Coast, Barancik Foundation Launch COVID-19 Response Initiative 
Gulf Coast Community Foundation and Charles & Margery Barancik Foundation have introduced a philanthropic initiative to fortify key health and safety organizations in the region amid the growing COVID-19 crisis.The foundations announced their joint effort on Saturday with total commitments so far of $1.5 million to support the initiative. They positioned the funding as a challenge to Gulf Coast donors and other philanthropists in the community to match that amount.