VENICE, FL (July 2, 2019) – Twenty-four emerging community leaders from across the region graduated last week from the 2019 Gulf Coast Leadership Institute. The group made up the 14th class to complete Gulf Coast Community Foundation's long-running leadership-development initiative.
                This year's Leadership Institute comprised seven training sessions held over two months and led by faculty of the internationally acclaimed Leadership Development Institute (LDI) of Eckerd College in St. Petersburg. Gulf Coast Community Foundation commissioned the training and provided all resources at no cost to participants in exchange for their commitment to use their new skills to benefit our region through community service.
"The support from Gulf Coast for this effort—not just for the people participating, but also for those trusted to deliver the training—is fabulous," said Dr. Joe Carella, senior faculty member and custom solutions lead at LDI, who served as the lead instructor for Gulf Coast Leadership Institute. "It really sends a message of empowerment."
                Unlike many civic leadership programs that aim to educate participants about community institutions and processes, Gulf Coast Leadership Institute is structured to help community-minded individuals develop their own leadership knowledge and capacity so they can more effectively serve their communities. At the same time, the Institute connects participants from diverse backgrounds into a tight-knit group of skilled, action-oriented leaders.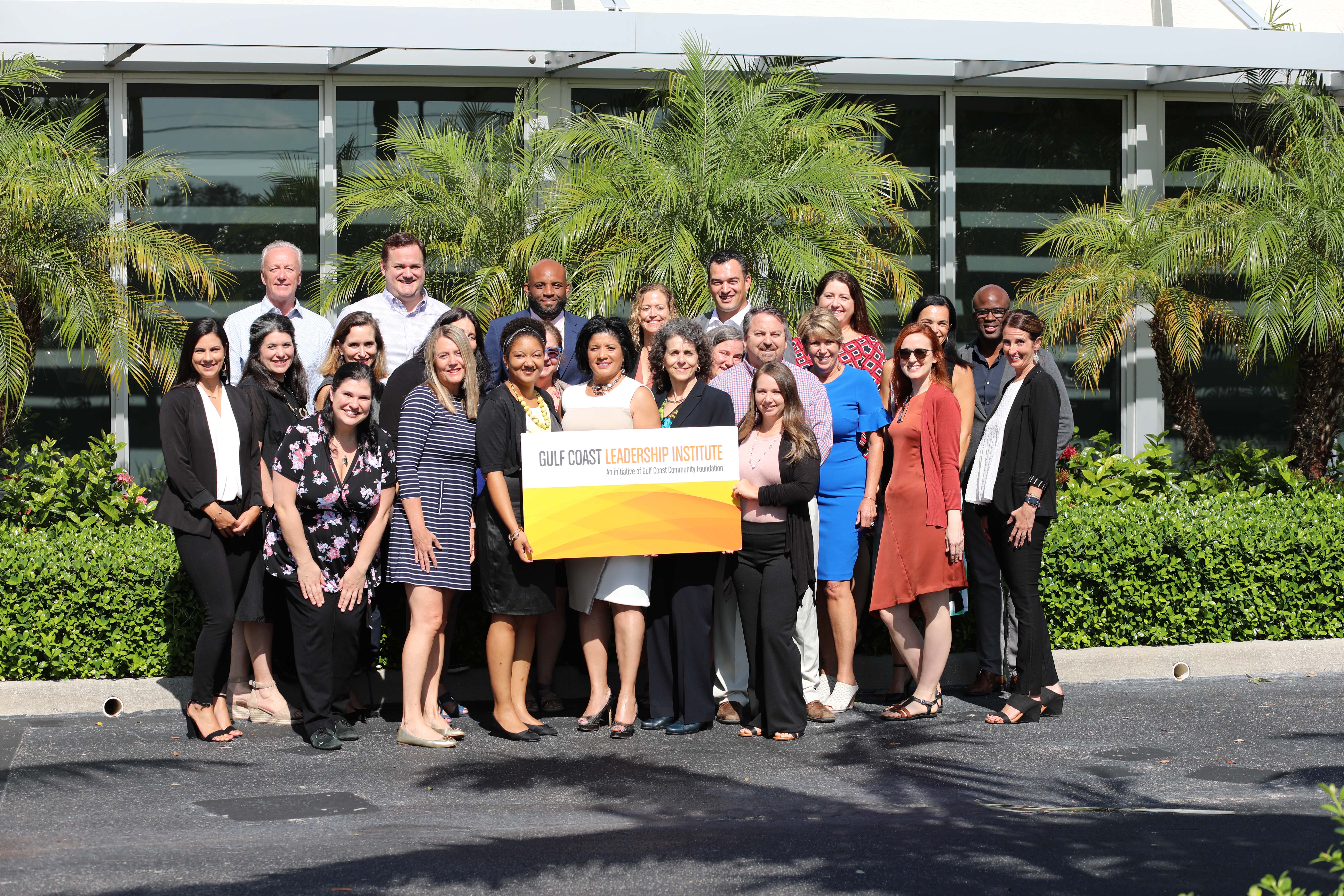 The following individuals completed the 2019 Gulf Coast Leadership Institute:
Olympia Baylou, Owner/Founder, Blooming Impressions FL
Nicole Britton, Director of Development, The Twig Cares
Steven Brownlee, Associate Attorney, Williams Parker
Cathy Bryant, Director of Donor Relations, Streets of Paradise
Gregory Cruz, Field Director, GRSG Company
Michele Demperio, Director of Business Development, Sweet Sparkman Architects
Tony Dempsey, President, Sunstate Business Brokers
Joanne Fabec, Financial Advisor, RBC Wealth Management
Alyssa Goudy, Production Manager, The Players Centre for Performing Arts
Cynthia Gravino, Founder and Executive Director, Alum-Worx
Gina Jordan, Senior Vice President and Trust Officer, Caldwell Trust Company
Kathy Jordan, Director of Major Gifts, WUSF Public Media
Shay Kilby, Board Member, NAMI (National Alliance on Mental Illness) Sarasota County
Beth Kregenow, Program Administrator, Florida Department of Health in Sarasota County
Jessie Lapek, Center Director, Pregnancy Solutions
Mary Ellen Mancini, Director of Development, Safe Place and Rape Crisis Center
Angelique Medvesky, Professor and Academic Chair, State College of Florida – Lakewood Ranch
Coral Pleas, Owner/Founder, Cutting Loose Salon
Neil Rainford, Senior Project Executive, Mullet's Aluminum Products
Eileen Rosenzweig, President, Sir Speedy Sarasota
Dawnyelle Singleton, Director of Programs and Community Relations, Visible Men Academy
Mark Smith, Director of Marketing, The John & Mable Ringling Museum of Art
Bob Stone, Owner, Minuteman Press
Molly Swift, Scholarships/Special Projects Manager, William G. and Marie Selby Foundation
To date, almost 350 community members have participated in Gulf Coast Community Foundation's leadership-development initiative. Applications for the 2020 Gulf Coast Leadership Institute will be available next January at GulfCoastCF.org.
---
MORE NEWS