Belonging. Compassion. Accessibility. Collaboration. Equity. Teamwork. These are the words that can be thought of when defining a thriving, healthy work culture. It's just the right mix of care, accountability, leadership, values, goals, interactions, and behaviors that can fuel an incredible work culture for all. When you are working at an organization that embodies a positive, nurturing, and supportive work culture, you can feel it. You feel it in your every day work and when you connect with colleagues. You feel it when you speak with your manager or a member of leadership who encourages you to go the extra mile and that it's okay to fail, because they will be there to catch you.
According to Indeed, work culture is a collection of attitudes, beliefs, and behaviors that make up the regular atmosphere in a work environment. According to Gulf Coast Community Foundation and our Chief Operating Officer (COO) Veronica Thames, a thriving work culture can be defined as a highly engaged, interdependent team choosing to expend their discretionary effort toward a shared mission and vision, which they are unwilling to compromise because they are aligned with it from the heart. A collection of authentic leaders who are encouraged to innovate, and fail forward, to lean into discomfort because they are supported as individuals beyond their employment relationship. A group who share folklore nobody else would understand yet they want to be a part of it.  At Gulf Coast, our values are: Integrity, Collaboration, Excellence, and Leadership. We live and breathe these values in everything we do. Our values serve as a launch pad to collaborative, inspiring, exciting, meaningful, and impactful work. These core values allow us to serve our donors and nonprofit partners with excellence, compassion, and diligence.
Leaders bring the 'weather,' the climate and conditions that will encourage healthy disagreements, trial and error, and innovation as a way of life. To succeed, leaders must provide an environment of psychological safety in which their team can fail forward, and operate at the speed of trust. If leaders bring the weather, the mission, vision, and values of the organization are the compass (or GPS) needed to navigate good and bad times. To propel forward, the mission, vision and values must be utilized 100% of the time as the lens though which all decisions are made, from hiring, to performance management, to goal setting, and more. Deviating for just a few degrees, when continued for a length of time, can take the team to an entirely different place than desired. Remember, your team is your brand - strive for only the best culture add, not culture fit, possible.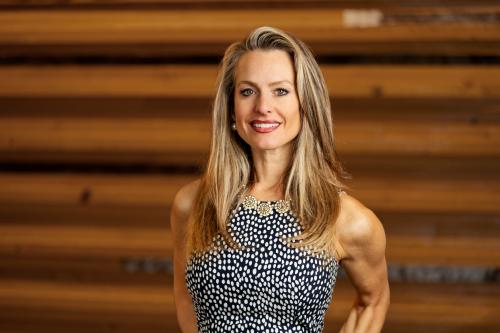 On December 14, our own COO Veronica Thames will join the Lakewood Ranch Business Alliance for their "Innovations in Work Place Culture" program. Details are forthcoming. We are tremendously grateful for the work culture that Veronica has built at Gulf Coast Community Foundation.
Whether you are looking for a thriving work culture at your nonprofit, or you know that you already have one in place, the importance of healthy work cultures is viable. Organizations can adopt healthy work cultures with time and careful thought.
---
MORE NEWS