The following article was written by Gulf Coast Community Foundation and appeared on Sarasota Magazine's website on May 8, 2023.
There is a nonprofit in town that is changing lives on a daily basis and we want you to know about it.
Over the past decade, Gulf Coast Community Foundation and its philanthropic friends have invested over $2.3 million into Harvest House and their mission to champion hope and transform lives through supportive housing, addiction recovery programs, and food security.
Harvest House has been a cornerstone collaborator in three major Gulf Coast initiatives – the Housing Homeless Families Initiative, Unaccompanied Homeless Youth Initiative, and Adult Homelessness Initiative. Many of Gulf Coast's fund holders have become supporters of Harvest House, showcasing one of the transformative ways donors can work with the foundation to find partners like Harvest House to create systems of care that didn't exist.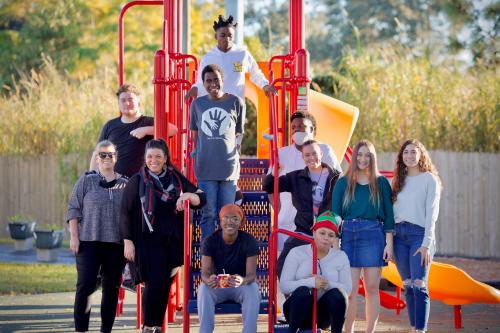 Together with its donors, Gulf Coast recently supported Harvest House at their "Home Again" luncheon and opening of their Life Enrichment Campus. The Life Enrichment Campus was created from many years of strategic planning. The extraordinary space was built with intention to provide much-needed wrap-around services for our neighbors in need.
Gulf Coast originally learned about Harvest House through their food pantry, one of the largest in the region. Harvest House provides supportive housing for people who are overcoming addiction and homelessness, and they also transform neighborhoods. They have purchased 380 beds for housing and turned those neighborhoods into family-friendly places.
"Harvest House rises above as an agency that is truly welcoming of all people. They embody the spirit of assisting families and individuals through multiple chances and many twists and turns of the human journey," said Gulf Coast's Director of Community Leadership Jennifer Johnston. "They are always willing to implement best practices and to meet emerging needs in the community," concluded Johnston.
Harvest House has 29 staff members, 10 campuses, and 25 affordable rentals serving Sarasota and Manatee counties. They serve individuals in substance abuse recovery, families with children, at-risk youth, and veterans. Last year alone, they served 899 adults and children in housing and case management. Harvest House has a three-pronged approach: providing supportive housing to recover and build lives, transforming neighborhoods to be welcoming, safe, and family-friendly, and providing wrap-around services people need. Those wrap-around services include parenting classes, helping individuals to get public benefits and education, counseling sessions, clothing, employment, and healthcare by connecting the community to services that will help them to rebuild their lives.
For Tomorrow Today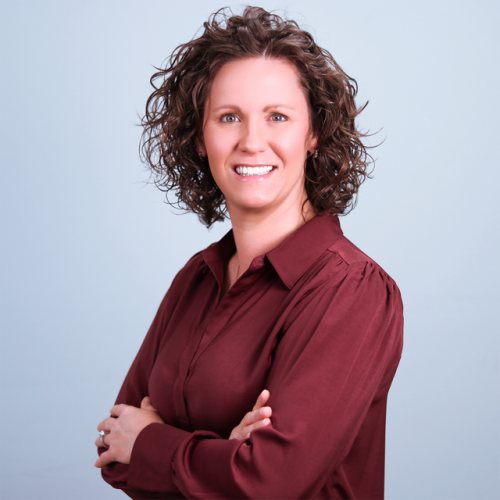 Erin Minor, Harvest House's chief executive officer, has been with the organization for 19 years. "We make things accessible and attainable for all. What keeps our team motivated is the wins we see every single day. You meet a client the first day they come in, then you see them four months later and they physically look different, there is brightness in their eyes, they are sleeping better, believing in themselves, and have a stable income for the first time in their lives. Those are my favorite moments," shared Minor.
We sat down with Harvest House's Chief Executive Officer Erin Minor to learn more.
Q: How did Harvest House get involved with Gulf Coast Community Foundation?
Minor: "In our first 20 years, we offered addiction recovery programs. In 2010, we had 100 beds for men and women in recovery and we started adding to those beds by building out our family and youth programs. We continued to see a need for other populations starting with homeless families. In 2013, Home Again was built to provide permanent supportive housing for families who experience multiple barriers to sustainable living. Then we met Gulf Coast Community Foundation right at that same time. Jon Thaxton was looking at All Faiths Food Bank's partners and saw that Harvest House was the second-largest purchaser. He came to our food pantry and saw how much we do for the community. I had a vision to create a robust program for homeless families. I hired a development person, met Jon Thaxton, and it was all divine timing." Harvest House built their first homeless shelter specifically for families in October 2014. "Gulf Coast Community Foundation was transformative in helping us. Meeting Gulf Coast was the turning point for Harvest House. It put us on the map. We would not be doing what we are doing today if it weren't for Gulf Coast," shared Minor.
Q: What is one of the most powerful client stories you have experienced?
Minor: "Clients rarely realize how inspiring they are to us. When we meet with a client, we show them how resilient they are. There was a young man who was living in a beat-up car. He had no kitchen or bathroom, yet he was attending high school for his education. He literally had nothing and no-one. We met him and were able to house him. He went to college and he's now a nurse, has his own home, and a dog. It touched my heart how he kept hope alive when everyone else would have looked at that situation and felt hopeless for him. He was so strong within his own human spirit to keep going. There are so many stories like this."
Q: What are you working on today to make a difference for our future?
Minor: "We are becoming a trauma-informed organization with the help of Gulf Coast Community Foundation. Through this, we will be able to add staff training and development, additional safety measures for staff and clients, and other strategies."
Q: What's next for Harvest House?
Minor: "Increasing our mental health services. I envision an entire therapy wing for our new Life Enrichment Campus. There is a struggle for quality, accessible, and affordable mental health services. We want to contract licensed mental health counselors who offer therapy around trauma."
Gulf Coast looks forward to partnering with Harvest House on future impactful endeavors for our region.
---
MORE NEWS