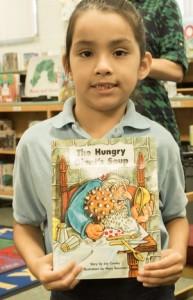 Yesterday's ribbon-cutting for a new reading-instruction classroom at Tuttle Elementary School balanced technical skill with emotional surprise like the author of one of your favorite children's stories.
The celebration included a live demonstration of teaching techniques used in Reading Recovery, a program that involves one-to-one sessions with a highly trained literacy teacher for first-graders who are struggling with reading and writing.
But the feel-good culmination came shortly afterward, when nine other children in the program entered the school's media center to hand thank-you packages to donors and funders who have supported the new program. The students then proudly demonstrated their own growing skills by inviting one of the guests to listen to them read a book like The Hungry Giant's Soup or Chicken Little.
(To view photos from the event, go here)
Behind the Glass
Reading Recovery was launched this year at Tuttle and two other Title I Sarasota County elementary schools—Atwater and Cranberry in North Port.
The program's arrival was the vision of Gulf Coast donors Keith and Linda Monda, who have helped fund national implementation of Reading Recovery. Earlier this year, the Mondas partnered with Gulf Coast and the Charles and Margery Barancik Foundation to enable the school district to initiate the program in Sarasota County.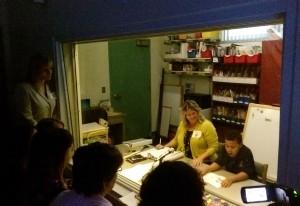 Through Reading Recovery, first-graders who have great difficulty reading and writing participate in intensive one-to-one lessons with a trained literacy teacher 30 minutes a day for 12 to 20 weeks. Lessons are customized for each child and designed to complement classroom teaching, helping students engage in regular academic work with their classmates. When a student is reading and writing at the level of their peers, the lessons end.
Success depends on extensive training for the Reading Recovery instructors. A key part of the program is for new instructors to learn from lead teachers and then continue gaining instructional tips from one another. That's where the new classroom comes in.
With a one-way mirror, soundproof walls, and an AV feed into an observation room, the classroom allows teachers to learn by closely watching an active lesson without distracting from it. According to Laura Kingsley, the school district's executive director of elementary education, they gain skill in the minute-to-minute decision-making that produces high-quality teaching.
"The behind-the-glass lesson is a powerful tool to help teachers learn the best ways to support the model of literacy that is the basis of Reading Recovery," said Kingsley. Tomas Dinverno, Tuttle's principal, added, "You should see how much hard work these teachers put in for each student. It really does take a team effort."
"This Is Huge"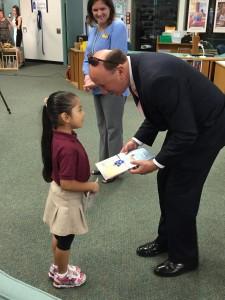 At the three schools so far, six teachers have been trained and 61 students have been helped through Reading Recovery. "You are changing lives," Kingsley told the donors in attendance. "You are taking children who would have been destined for year after year of remediation, and instead they are working confidently beside their peers. This is huge!"
Speaking about their support for the program, Keith Monda said, "For Linda and I, the most important thing is that every child has the opportunity to learn, achieve, and succeed."
Monda noted that the initial success plus interest from more partners mean the program will expand in Sarasota County. "We have a plan to introduce it into all Title I schools, with the support of additional donors," he said. Schools expected to gain Reading Recovery next year are Alta Vista, Brentwood, Emma E. Booker, Glenallen, Gocio, Lamarque, and Wilkinson.
Thanking everyone who has played a part in bringing Reading Recovery to Sarasota, Superintendent Lori White said, "You've changed a district forever. The most important part, though—you've changed a student."
To view a photo album from the March 28 ribbon-cutting, go here.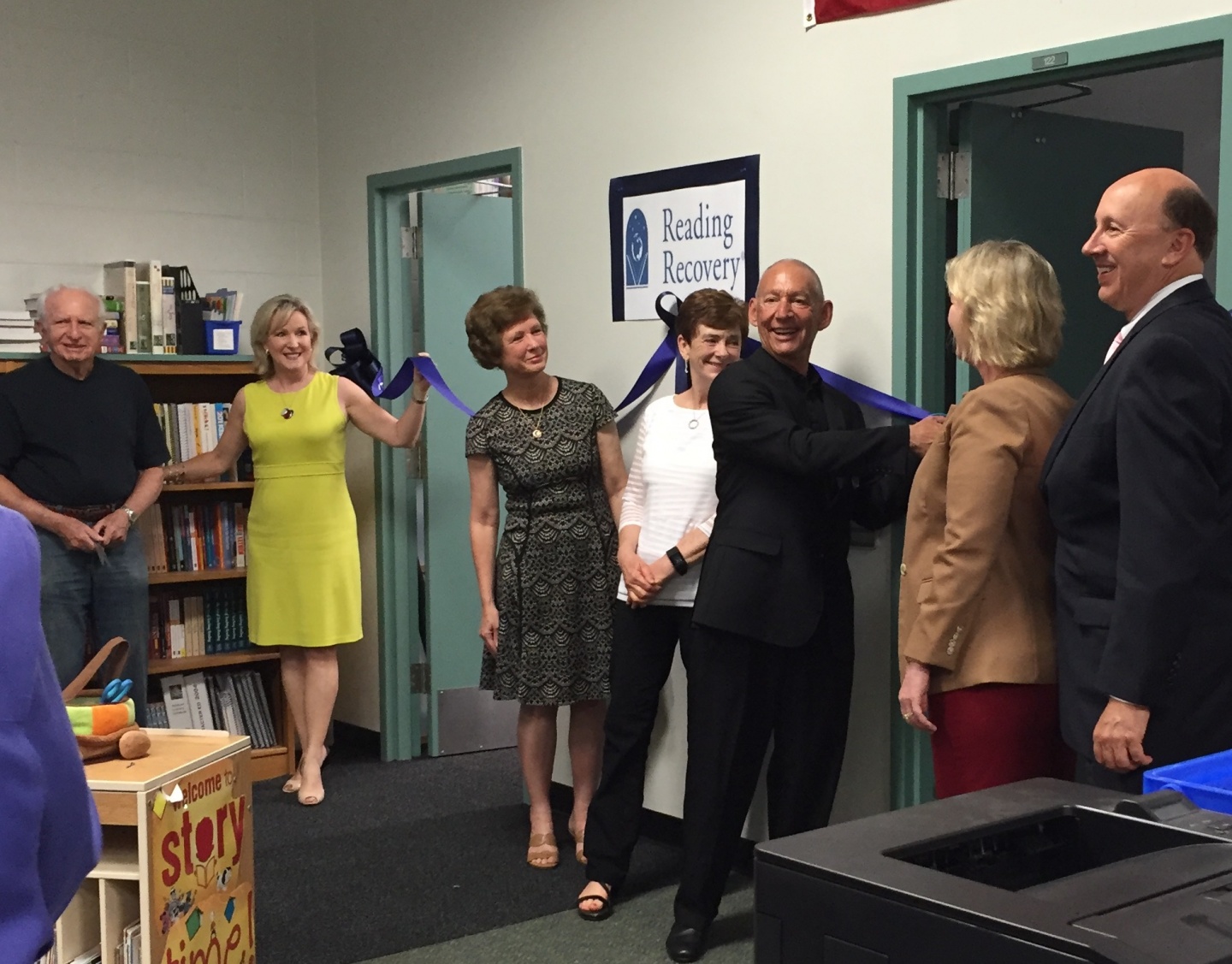 ---
MORE NEWS