Our Gulf Coast family lost two dear members this month with the passing of philanthropists Charles and Margery Barancik. Our entire community lost two irreplaceable heroes.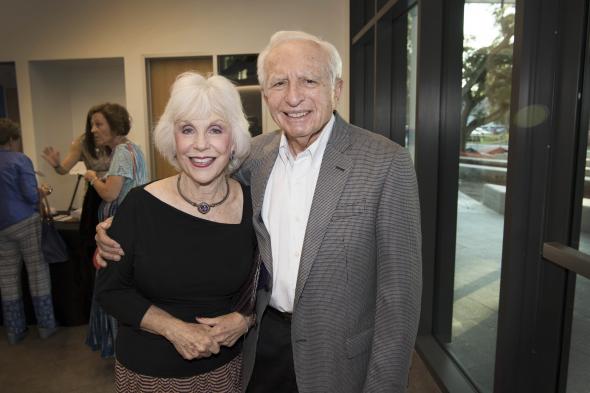 As we mourn the loss of Chuck and Margie, our hearts are with their children and family as well as the extended family at Charles & Margery Barancik Foundation. The Baranciks' outsize legacy will include their foundation's  continued transformational work—here in our region and beyond—as it builds on their generous love for humanity and their strategic vision of holistic collaboration.
Go here to read Gulf Coast President | CEO Mark Pritchett's Dec. 21 guest column in SRQ Daily paying tribute to the Baranciks.
"A ripple effect"
In the spirit of collaboration that Chuck and Margie modeled, Gulf Coast Community Foundation has joined with three fellow foundations to honor the Baranciks by supporting two programs that were near to them. Gulf Coast, Community Foundation of Sarasota County, The Patterson Foundation, and William G. and Marie Selby Foundation together have committed the final funding needed to cap two worthy matching challenge campaigns issued by Barancik Foundation earlier this year:
► Expansion of programs at Boys & Girls Clubs of Sarasota County's new Louis and Gloria Flanzer Club in Arcadia
► Establishment of a permanent endowment through the Library Foundation for Sarasota County to support the Sarasota County Libraries' Creation Station initiative in perpetuity
In an op-ed published in today's Sarasota Herald-Tribune, the four foundation CEOs wrote:

"Jointly contributing to these innovative Barancik Foundation‒led efforts is the least we can do to honor our dear friends in the raw, early days without them. The bigger opportunity to memorialize the Baranciks will come in the months and years ahead, as we strive to sustain and amplify the 'ripple effect,' as Margie called it, that this wonderful couple started with the impact of their philanthropy."
Go here to read the full op-ed.
To learn more about the work of Charles & Margery Barancik Foundation, visit BarancikFoundation.org.
---
MORE NEWS