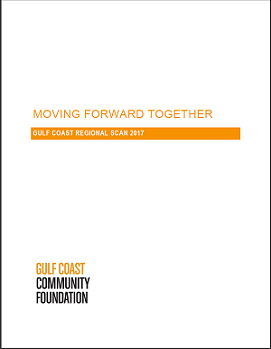 Moving Forward Together: Gulf Coast Regional Scan 2017
Our 2017 regional scan establishes regional priorities and identifies strategic opportunities that will guide Gulf Coast's initiatives and grantmaking. Based on the perspectives of regional leaders and backed with hard data on issues that affect our communities, the report serves as a shared roadmap for Gulf Coast Community Foundation and our public and private partners in building a better future for the Gulf Coast region.
Download
(750 KB)
Compact for Impact 2017
Our Compact for Impact is a pledge to our community to work with our community to realize its full promise in the year ahead. This new publication both honors and invites the contributions of our entire community in working together with Gulf Coast to transform our region through bold and proactive philanthropy. 
Download
(1.51 MB)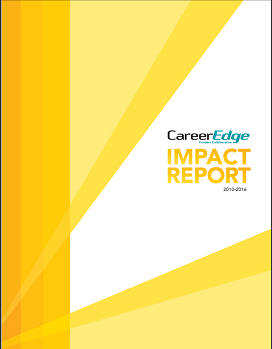 CareerEdge Funders Collaborative Impact Report, 2010-16
This report produced by CareerEdge Funders Collaborative captures the measurable impact of investments made by CareerEdge to strengthen our region's labor market and workforce-development system and move low-skilled workers up the career ladder. CareerEdge is an initiative under the fiscal lead of Gulf Coast and operational lead of United Way Suncoast.
Download
(7.31 MB)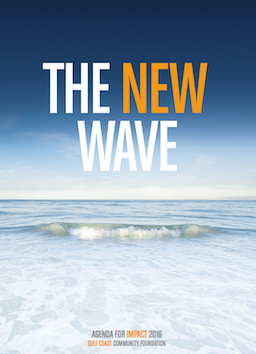 Agenda for Impact 2016
Our Agenda for Impact is more than an annual report. It's our annual statement of commitments for the coming year. Read our latest report to see what waves we have made in the year past and discover the sea change Gulf Coast has planned for 2016.
Download
(6.49 MB)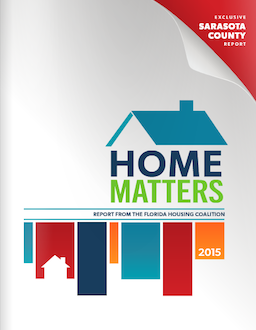 Home Matters for Sarasota County 2015
Gulf Coast commissioned this report by the Florida Housing Coalition to improve the public's understanding of affordable housing, quantify the local need, and identify specific strategies to ensure an adequate supply.
Download
(3.75 MB)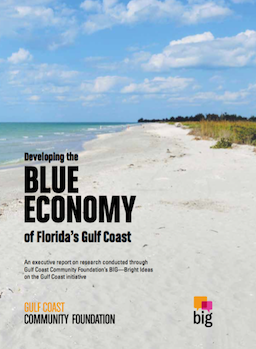 Developing the Blue Economy of Florida's Gulf Coast– summary report (Feb. 2015)
A summary report released in advance of our full marine science and innovation cluster study, this document outlines critical near-term opportunities to grow the Gulf Coast region's "Blue Economy."
Download
(501.16 KB)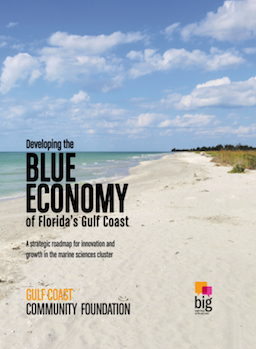 Developing the Blue Economy of Florida's Gulf Coast– full report (May 2015)
To chart the course for transforming our region's emerging "Blue Economy" into a premier hub of marine innovation, Gulf Coast commissioned this economic cluster study and innovation strategy for the marine sciences.  
Download
(3.04 MB)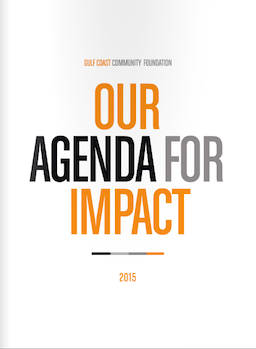 Agenda for Impact 2015
At Gulf Coast, we have developed a proven model for change, powered by our combined funding and passion for transforming our region through bold acts of philanthropy. In our 2015 report, we share our plans for the year and beyond as seen through this lens.
Download
(4.74 MB)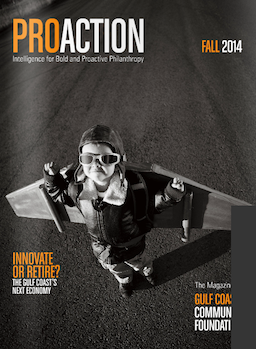 PROACTION Magazine (Fall 2014)
The "innovation economy" edition of our PROACTION magazine examines how we are revving up our regional economic engine by playing to our strengths and uncovering and connecting the bright ideas and people in our community. 
Download
(3.91 MB)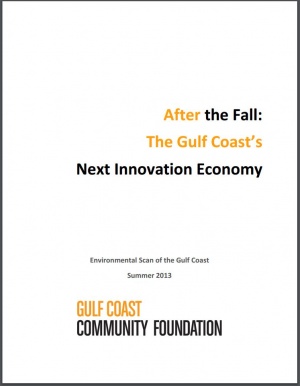 After the Fall: The Gulf Coast's Next Innovation Economy (2013)
This regional research scan analyzes quantitative and qualitative information to identify opportunities and challenges for the Gulf Coast region and inform Gulf Coast Community Foundation funding priorities and strategies.
Download
(1.05 MB)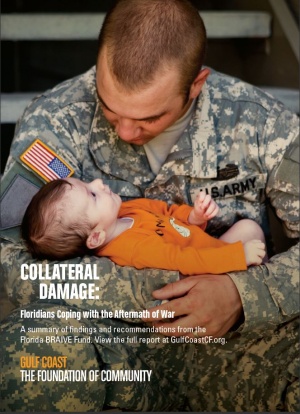 Collateral Damage: Floridians Coping with the Aftermath of War (2011)
A summary of findings and recommendations from the Florida BRAIVE Fund.
Download
(5 MB)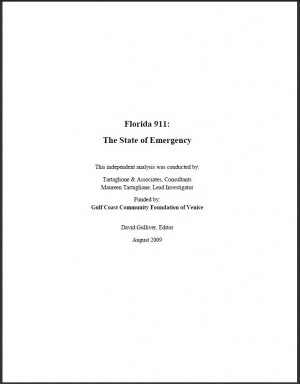 "Florida 911: The State of Emergency" Policy Study (2009)
A critical look at Florida's 911 emergency response system.
Download
(482.5 KB)