Best Practices of Ethical Fundraising: Communicating like a Pro - 09.27.17
Join Victoria Finley, I3 Consultant, for tips and tools on effective fundraising.
---
Tips for Getting the Most out of your Events - 10.11.17
Join Veronica Brady for an informal conversation on how to maximize the impact of your events.
---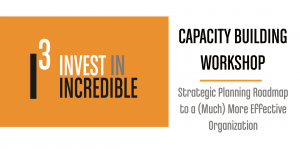 Strategic Planning Roadmap - 10.25.17
Join Neil Comber, I3 Consultant, for this interactive workshop on the importance of strategic planning for all organizations.
---
Nonprofit Board Basics - 11.03.17
Join Liz Wooten-Reschke of Connectivity Community Consulting, for an interactive session on the basics of board commitments.
---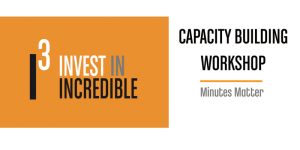 Minutes Matter - 11.14.17
Join Wendy Deming, Gulf Coasts Chief Operating Officer and Corporate Secretary, for a workshop on a proven method for taking simple, accurate minutes.
---
Not Quite Pulitzer Prize Material, But Getting There - 11.16.17
Join Kristine Nickel, I3 Consultant, for this interactive workshop on how to break through the milieu to capture the attention of the audience and motivate them to engage with your organization.
---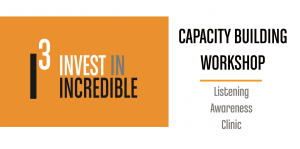 Listening Awareness Clinic - 11.28.17
Join Joan Lowery, I3 Consultant, for a comprehensive workshop on improving your listening skills.
---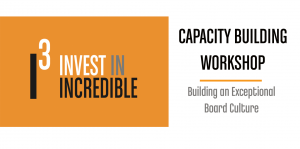 Building an Exceptional Board Culture - 12.01.17
Join us for this interactive session with BoardSource Certified Governance Trainer Liz Wooten-Reschke to learn more about why board culture matters, how you can assess it, and what impact you can have on it.
---
Nonprofit Sustainability Mythbusters - 12.05.17
Join Dan Weiss, I3 Consultant and President of Counterpart CFO, for a workshop that will help dispel the myths that nonprofits routinely struggle with surrounding finances.
---
Facilitating Effective Meetings - 02.15.18
Join James Rollo, I3 Consultant, for this fast-paced, experiential workshop to gain first-hand knowledge and skills for running effective meetings.