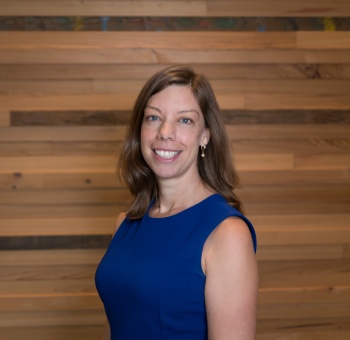 Gulf Coast Community Foundation's Jennifer Johnston has been selected to participate in the Leadership Sarasota County Class of 2019. She joins a diverse group of business and nonprofit professionals and government and civic leaders in the 10-month program, which began this month.
As Gulf Coast's senior community investment officer, Johnston plays a lead role in developing, launching, and evaluating proactive community initiatives that address regional priorities in areas such as health and human services, education, and economic development. For example, she coordinates a cross-sector collaboration of nonprofits, government agencies, and philanthropists working to improve and better coordinate services for teens and young adults who experience homelessness in our region. Johnston also represents the foundation on numerous civic boards and partnerships in the region. She currently serves on Sarasota County's Human Services Advisory Council, chairs the Outreach and Education committee of the First 1,000 Days Sarasota County initiative, and is a member of the Suncoast Partnership to End Homelessness' Rank and Review Committee.
Leadership Sarasota County is a 34-year-old program of the Greater Sarasota Chamber of Commerce that identifies and inspires future community leaders, helps current and aspiring leaders develop their leadership skills and knowledge of Sarasota County, and stimulates ongoing collaboration among participants to advance the welfare of the community. Up to 40 candidates are selected to participate each year, and the program has over 1,000 graduates. Johnston will join several other Gulf Coast Community Foundation staff members who have completed the program.
 
---
MORE NEWS