The Board of Directors of Gulf Coast Community Foundation is pleased to announce the selection of Phillip P. Lanham as its next President|CEO. He will join Gulf Coast on June 1 following the national search conducted by the Board's CEO Search Committee and executive search firm Russell Reynolds. 
Phillip currently serves as the Chief Philanthropy Officer at Greater Cincinnati Foundation where he successfully led the philanthropic partnerships team in providing strategic guidance for relationships with donors, nonprofits, businesses, and private foundations. He has built a reputation as an accomplished executive leader with a strong background in creating results-driven strategies.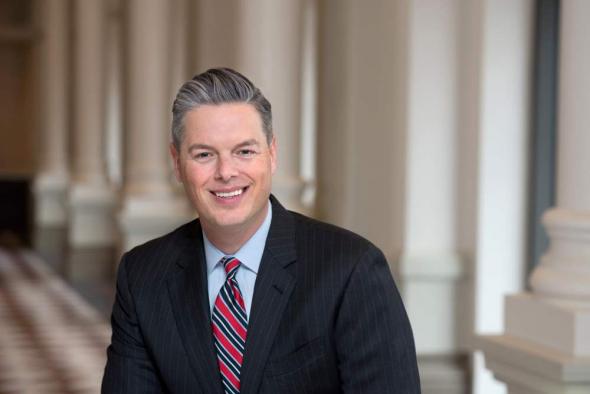 Beginning his career with his alma mater, University of Cincinnati, where he earned his MBA, he has spent his entire career serving the philanthropic and nonprofit communities. He is a Chartered Advisor in Philanthropy® and a member of the 21/64 Network, a cutting-edge nonprofit specializing in understanding and engaging the next generation within family philanthropy.  
"Phillip brings the right blend of intellect, creativity, and bold strategic focus to complement and advance Gulf Coast's culture of excellence and commitment to our community," shared Gulf Coast's Board Chair David Green. "As a dedicated and passionate leader with a proven track record of delivering bold and proactive initiatives, we could not be more optimistic for the future of Gulf Coast Community Foundation and the impact Phillip will make."
Phillip joins at a significant point in Gulf Coast's history with the foundation recently announcing $500 million in community impact following the news of Dr. Mark S. Pritchett's impending retirement. "I could not be more confident and thrilled to welcome Phillip as the next President|CEO at Gulf Coast," shared Pritchett. "His business and philanthropy background is a perfect fit for this region and our organization." Pritchett will officially retire in late spring and will support the transition as needed.
Spending many family vacations in the Gulf Coast region, he is familiar with its incredibly philanthropic community and beautiful surroundings. "It is a great honor to serve our donors, nonprofit partners, and community as the next President|CEO of Gulf Coast Community Foundation," said Lanham. "I feel fortunate to join a bold, proactive team that works passionately to ensure we have a strong, positive impact on our region." 
His passion for community is reflective in his board service with the Advancement Network for community foundations where he is the immediate past chair, as well as serving as the Vice Chair of the National Underground Railroad Freedom Center Board. He also enjoys the arts sector serving on the Music Hall Revitalization Company board, which is responsible for maintaining the iconic performance home of Cincinnati Ballet, Cincinnati Opera, Cincinnati Symphony/Pops Orchestras, and May Festival.
He and his wife Tami are proud parents to two boys who share a love of football and the beach. Phillip will plant roots in Sarasota County in May.
---
MORE NEWS