Gulf Coast Community Foundation (Gulf Coast) is jumping for joy from the – solar panel – rooftops.
Yesterday evening, Governor Ron DeSantis vetoed HB 741, the legislation that would have negatively impacted – maybe even killed – the solar industry in the Sunshine state. We cannot thank him enough.
In his letter notifying Secretary of State of the veto, Governor DeSantis wrote, "Given that the United States is experiencing its worst inflation in 40 years and that consumers have seen steep increases in the price of gas and groceries, as well as escalating bills, the state of Florida should not contribute to the financial crunch that our citizens are experiencing."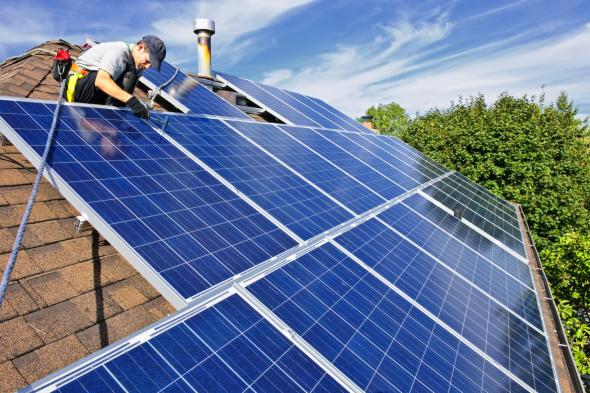 Gulf Coast has been an ardent backer of expanding solar in Sarasota and throughout Florida for the past seven years. Supporting Solar United Neighbors, who has brought solar to our neighborhoods through co-op purchases of rooftop solar panels and installations, our grants to Solar United Neighbors have leveraged over $47 million in rooftop solar installations throughout Florida.
"We would like to applaud Governor DeSantis for vetoing this anti-solar, anti-free market, and anti-consumer legislation," said Mark Pritchett, President|CEO of Gulf Coast Community Foundation. "Gulf Coast and our solar supporters are most grateful for this action.  We must continue to incentivize solar in the Sunshine State."
Gulf Coast celebrates a brighter future and thriving communities for all.
---
MORE NEWS