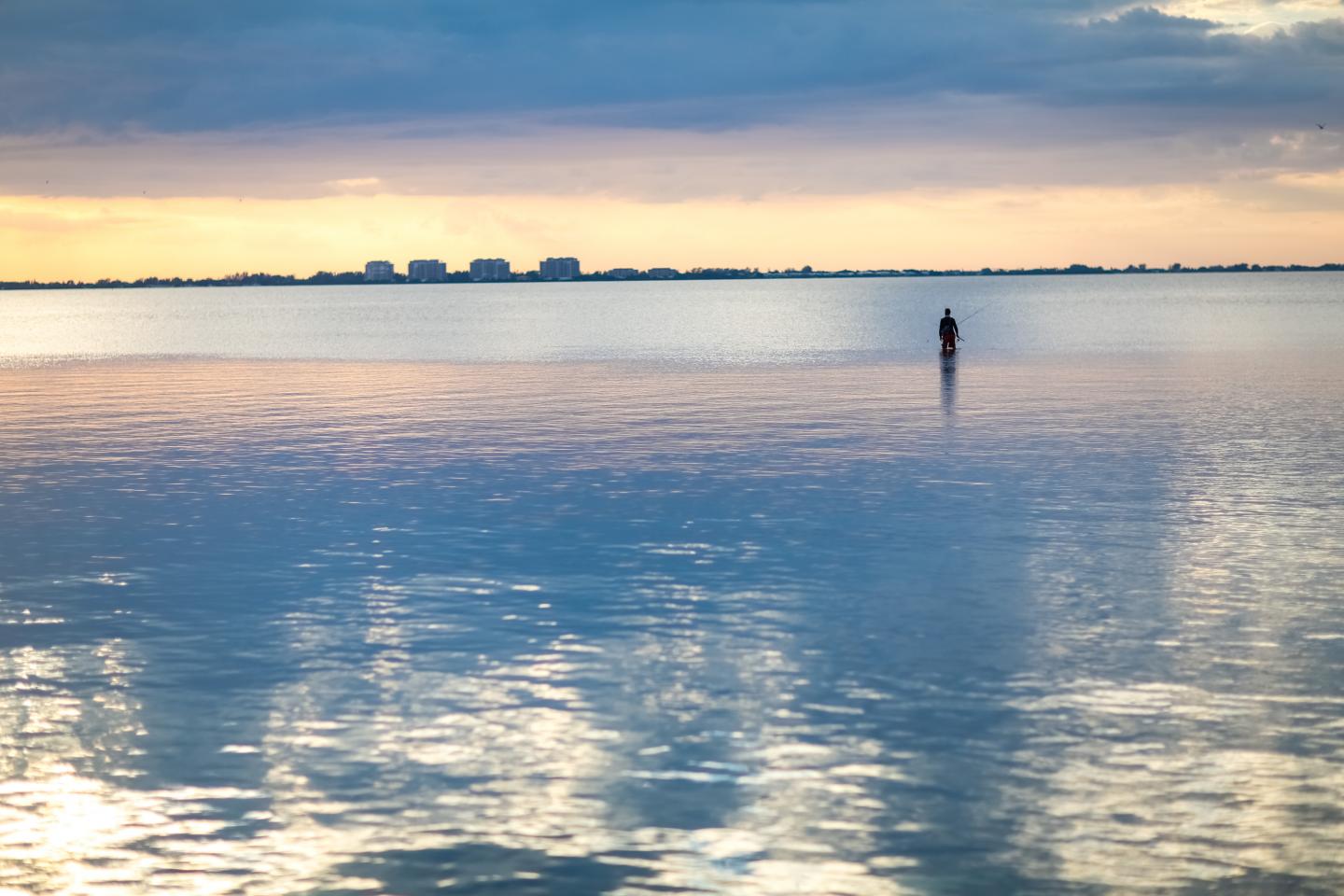 The following guest column by Gulf Coast President/CEO Mark Pritchett appeared in the January 16 edition of SRQ Daily:
Healthy, beautiful water defines our sense of place here in Sarasota County. I challenge you to find a piece of promotional material for tourism or economic development that doesn't feature a prominent visual of our sparkling waters. Our region's economy, reputation, and quality of life depend on clean waterways.
But when a water crisis comes along—which seems to happen more and more often—we tend to have more questions as a community than responses. Following a harmful algae bloom, sewage spill, or fish kill, many people ask, "Why doesn't someone do something?" or "What can I do to help stop this?"
A new resource published last week answers those questions. 
The Community Playbook for Healthy Waterways is a "how to" manual for transforming the environmental quality of water in our region through coordinated, community-wide action. It recommends 43 specific activities to secure the health of our waterways, wildlife, and lifestyles.
This interactive website, available at www.WaterQualityPlaybook.org, addresses everything from wastewater treatment and stormwater management to fertilizer use, landscaping practices, and wetlands restoration. Users can easily access and organize the site's rich information according to their particular interest, role, or expertise.
The Playbook is aimed at decision-makers in all sectors and at all levels of our community: Policymakers and government staff. Business and agricultural leaders. Natural resource managers. Nonprofit environmental organizations. And HOA boards that oversee rules and contracts for things like lawn care and water use in their communities.
Read the rest of Mark's column in SRQ Daily.
---
MORE NEWS