The Board of Directors of Gulf Coast Community Foundation has elected  David Green as Chair and Lisa Krouse as Vice Chair for a one-year term as officers beginning July 1. The Board also reelected Anand Pallegar for his third three-year term as a director. Peter Soderberg and David Sessions were elected to a second three-year term as directors.
David Green, who succeeds Pauline Wamsler as Chair, has served on the Gulf Coast Board since 2018. As Chair of the Governance Committee, Green led a Governance Review Taskforce overseeing the foundation's board governance process, an initiative designed to ensure that Gulf Coast remains on the leading edge of board oversight and governance practices. "David Green represents Gulf Coast's values of integrity, leadership, collaboration, and excellence in all that he does," said Mark Pritchett, president and CEO of Gulf Coast Community Foundation. "His career executive and governing board experiences will help Gulf Coast boldly execute our priorities for the years ahead."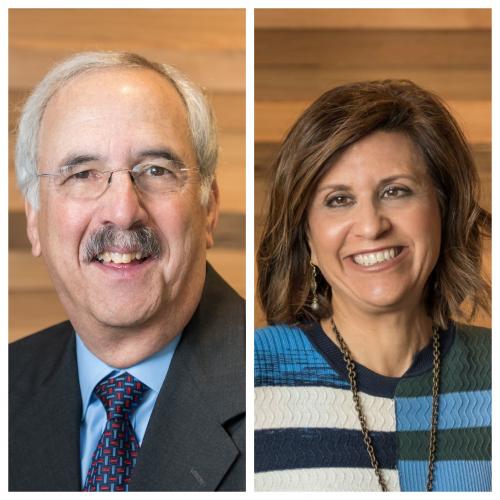 Passionate about the arts, Green in addition to the Gulf Coast Board, serves as a board member of the Sarasota Orchestra and a trustee of the Hermitage Artist Retreat. Prior to retiring to the Gulf Coast region, Green spent his 45-year career in marketing and branding with major international consumer brands. For 30 years, he worked for McDonald's Corporation, most recently as its senior global marketing officer. Green introduced many iconic marketing campaigns at McDonald's, working with some of the best agencies and minds in the business. He helped develop Ronald McDonald House as a national, then international charity, and made Happy Meals a cultural phenomenon.
Lisa Krouse begins her fourth year on the Gulf Coast Board and her first year as Vice Chair. Krouse currently serves as president and CEO of the Economic Development Corporation (EDC) of Sarasota County. Prior to her time at the EDC, she spent 16 years with Sarasota-based FCCI Insurance Group where she was the executive vice president and chief administrative officer responsible for corporate social responsibility, public relations, human resources, and business continuity management. Krouse remains a board member of FCCI, and recently has taken on a new role as "grandma" to her beautiful, first granddaughter.
The members of the Gulf Coast Community Foundation's Board of Directors for the foundation's 2022-23 fiscal year are:
---
MORE NEWS