Kentucky Military Institute Legacy Fund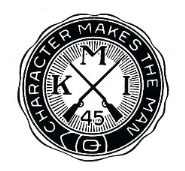 The Kentucky Military Institute was established near Frankfort, Kentucky in 1845 by Col. Robert P. T. Allen, a West Point graduate. It was never the intention of Col. Allen or his successors to train soldiers.  However, Col. Allen believed that military discipline would teach young men the value of order and discipline in their daily lives thus he patterned KMI after West Point.  Throughout its 126 years, the Kentucky Military Institute educated more than eleven thousand young men and boys and at its closing in 1971 KMI was the oldest privately owned military preparatory school in the United States.
The remaining alumnus of the Kentucky Military Institute have established the KMI Legacy Fund to preserve the history of the Kentucky Military Institute, by helping to defray the cost of a permanent KMI exhibit in the City of Venice's planned new Heritage Center.  We thank you for supporting the KMI Legacy Endowment.
By clicking Submit you have authorized Gulf Coast Community Foundation to process your gift.
This completes your transaction and cannot be undone. For your protection, all transactions are processed through our secure server.
Attention:
In accordance with IRS regulations, you have received no goods or services in exchange for this gift and Gulf Coast Community Foundation has exclusive legal control over the funds. Gulf Coast is registered with the state of Florida (CH6520).
A COPY OF THE OFFICIAL REGISTRATION AND FINANCIAL INFORMATION MAY BE OBTAINED FROM THE DIVISION OF CONSUMER SERVICES AT www.800helpfla.com OR BY CALLING TOLL-FREE (800-435-7352) WITHIN THE STATE. REGISTRATION DOES NOT IMPLY ENDORSEMENT, APPROVAL, OR RECOMMENDATION BY THE STATE.
All gifts, once accepted by the Board of Directors, represent an irrevocable contribution to Gulf Coast Community Foundation and are not refundable.