A Story on Transforming Housing: St. Vincent de Paul CARES
For five years, we have been celebrating move-in celebrations and the power of permanent housing to change people's lives for the better. The March 2023 inspirational St. Vincent de Paul (SVdP) CARES Move-In Celebration of the Suncoast Rapid Rehousing Program celebrated an end to homelessness for 3,000 people just since COVID-19 hit. The stories from people overcoming the toughest odds brought tears to the audience's eyes. Across Florida, SVdP is housing four households per work day. In Sarasota, they have housed 352 people just since the pandemic began. They have an 87% success rate with individuals with the highest needs.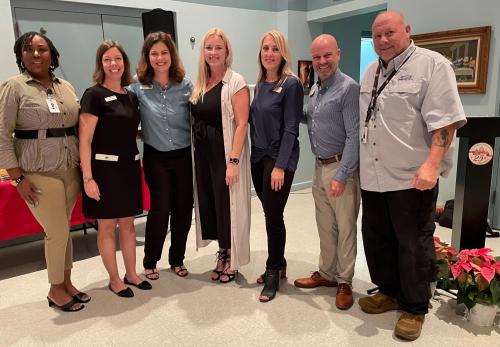 When the clients were asked at the celebration what the most difficult challenge has been for them, one individual replied, "Accepting help and believing that I deserved it was the most difficult part." Another individual commented, "I have lots of health issues, major depression. This didn't work the first time. It's working now." Then the clients who were celebrating being housed were asked what they are most proud of. One gentleman with visual disabilities replied, "I was on the street here for 10 years. Thank you from the bottom of my heart. If you want to get to heaven, follow the SvdP CARES team. They're going." Another client exclaimed, "I was a Child Protective Investigator and worked around the clock during the pandemic. Then, I couldn't go on anymore. I'm most proud of having friends at SVdP CARES that pulled me out of that dark place. I can hold my head up high. I owe that to SVdP CARES."'
We are honored and grateful to partner to house hundreds of people on the streets who would have otherwise been forgotten. There is a collaborative solution to help those suffering from chronic homelessness and together, we can see it through to fruition.
A Path to Housing: Community Care Court
We at Gulf Coast Community Foundation have been supporting Community Care Court through our Adult Homelessness Initiative since it launched in Sarasota in January 2019. Community Care Court was the first of its kind in Florida. It is designed to help individuals arrested for non-violet crimes related to their homelessness find a path to housing instead of jail. This innovative program is a model that could be used for other communities.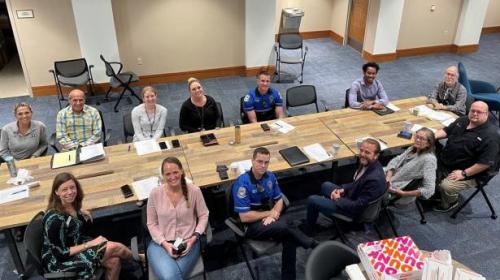 Community Care Court invites individuals suffering from homelessness to develop a case plan that will lead to housing rather than jail time. It provides important access to social service organizations that can help individuals in improving their health, housing, and employment opportunities. 
We supported the launch of a Community Care Court Case Manager position to help individuals connect to housing and implement their case plan. Susan, the case manager, oversees an average caseload of approximately 22-26 people. She attends court twice per month for a specialized Community Care Court docket. Susan works with clients for an average of two to six months. She focuses on housing plans and moving the individual towards interventions and positive outcomes. Thus far, 78 individual cases have been managed with 34 successful completions. Many individuals experience success with this program.  
Due to the success of the program, the City of Sarasota has agreed to fund this position beginning in year two.