In Memory: Richard A. Conroy, M.D.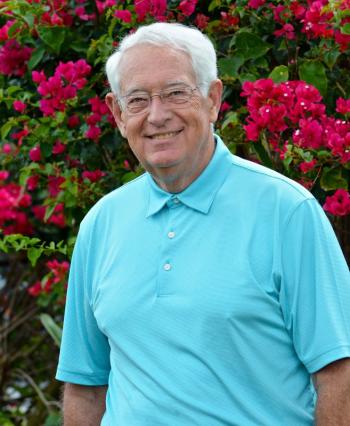 Donations in memory of Richard A. Conroy, M.D., may be made to the Conroy Family Fund at Gulf Coast Community Foundation via this page. Gifts will support charitable causes meaningful to Dr. Conroy and his family.
Dick Conroy served for six years on the Gulf Coast Community Foundation Board of Directors, including two terms as Board Chair. He was widely admired for his leadership, wisdom, warmth, and genuine caring for our community—as a physician, volunteer, philanthropist, and friend.
Everyone who met Dick was a better person for it, and Gulf Coast Community Foundation is a better organization for his service. The Gulf Coast family mourns his passing, and we wrap our arms around his wife, Mary, their children, and the extended Conroy family. (To read a full remembrance from his family, go here.)
Please use the form below to begin your charitable donation in Dick's memory. You will be directed to a second secure page to complete your donation.
By clicking Submit you have authorized Gulf Coast Community Foundation to process your gift.
This completes your transaction and cannot be undone. For your protection, all transactions are processed through our secure server.
Attention:
In accordance with IRS regulations, you have received no goods or services in exchange for this gift and Gulf Coast Community Foundation has exclusive legal control over the funds. Gulf Coast is registered with the state of Florida (CH6520).
A COPY OF THE OFFICIAL REGISTRATION AND FINANCIAL INFORMATION MAY BE OBTAINED FROM THE DIVISION OF CONSUMER SERVICES AT www.800helpfla.com OR BY CALLING TOLL-FREE (800-435-7352) WITHIN THE STATE. REGISTRATION DOES NOT IMPLY ENDORSEMENT, APPROVAL, OR RECOMMENDATION BY THE STATE.
All gifts, once accepted by the Board of Directors, represent an irrevocable contribution to Gulf Coast Community Foundation and are not refundable.