Center For Sight Foundation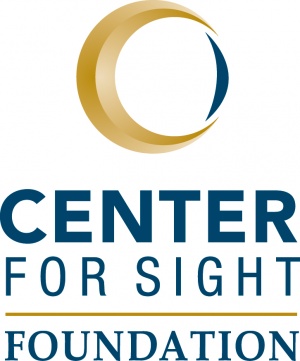 Center For Sight Foundation works with other charitable organizations to provide essential supplies to ophthalmologists who are willing to donate their services and facilities so that more people in need can be helped.
By clicking Submit you have authorized Gulf Coast Community Foundation to process your gift.
This completes your transaction and cannot be undone. For your protection, all transactions are processed through our secure server.
Attention:
In accordance with IRS regulations, you have received no goods or services in exchange for this gift and Gulf Coast Community Foundation has exclusive legal control over the funds. Gulf Coast is registered with the state of Florida (CH6520).
A COPY OF THE OFFICIAL REGISTRATION AND FINANCIAL INFORMATION MAY BE OBTAINED FROM THE DIVISION OF CONSUMER SERVICES AT www.800helpfla.com OR BY CALLING TOLL-FREE (800-435-7352) WITHIN THE STATE. REGISTRATION DOES NOT IMPLY ENDORSEMENT, APPROVAL, OR RECOMMENDATION BY THE STATE.
All gifts, once accepted by the Board of Directors, represent an irrevocable contribution to Gulf Coast Community Foundation and are not refundable.