The first step to being safe around water is learning how to swim. Yet many youngsters in our region's pool-filled, Gulf-side communities never have the opportunity to learn proper water safety. Kids SWIM (Safe Water Instruction Matters) was created to ensure that area children learn the skills and gain the confidence that could save their lives.
---
Florida leads the nation in drowning deaths for children ages 1 to 4, according to the Florida Department of Health. We have the second-highest drowning rate for the 1-14 age group.
Children who can't swim also may lack the confidence that comes with basic water-safety knowledge. Think about how many kids' parties these days involve a swimming pool, splash park, or visit to the beach. Now think about a seven-year-old who can't swim, watching the rest of her friends from the pool deck. Or worse, ignoring that fact and jumping in anyway.
A Systemic Solution
In 2013, a charitable thrift store that had long funded free swimming lessons for children in northern Sarasota County announced it was closing. The news prompted Gulf Coast donors Keith and Linda Monda to ask us if anything could be done to save the program. Working with the Mondas, Gulf Coast put together a plan that not only continued those long-running lessons, but also provided a way to expand them county-wide. Partners that have made the program possible include Sarasota County Schools and several nonprofits that provide pool access and instructors.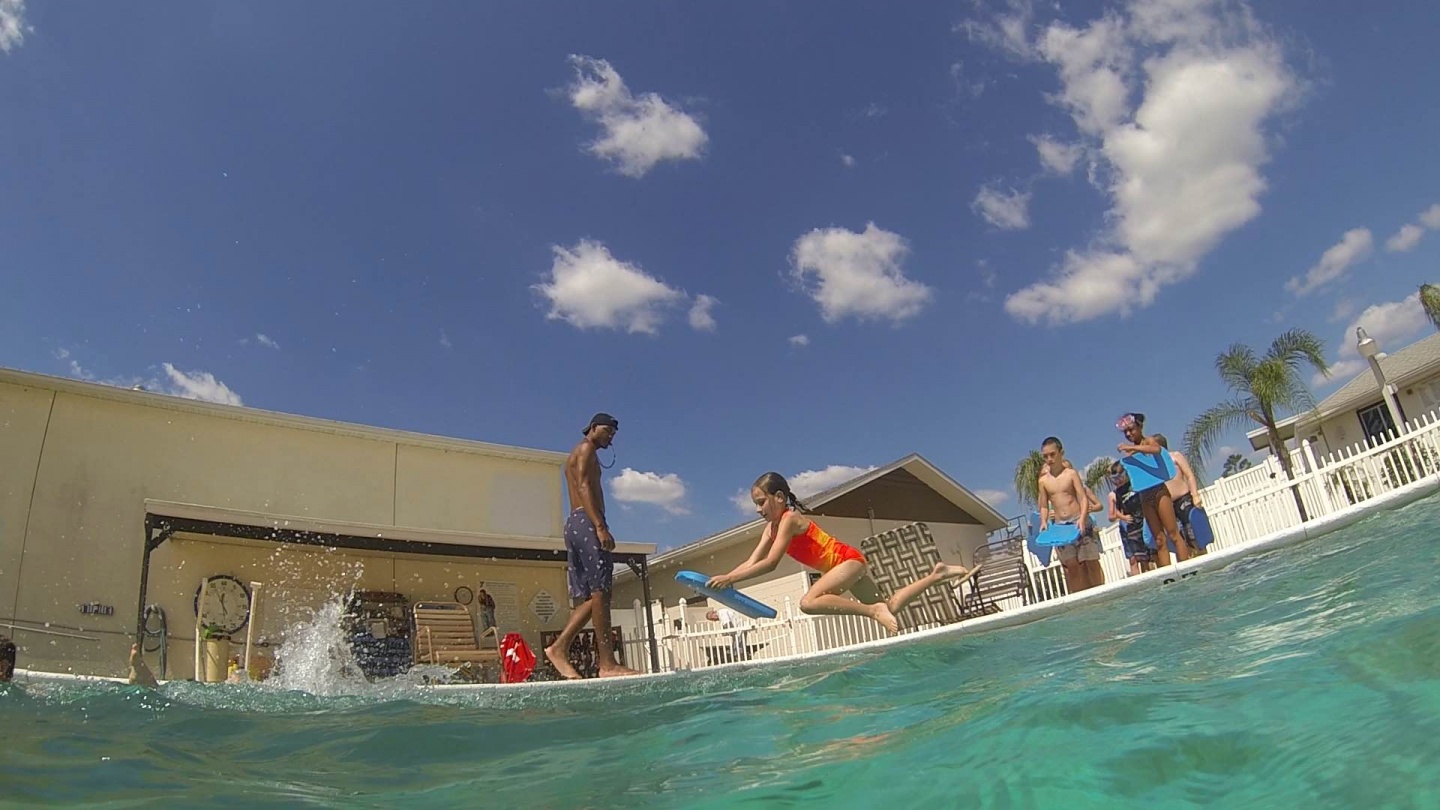 The Mondas established the Kids SWIM Fund to launch the program, and additional donors have since contributed to support it. Through Kids SWIM, second-grade students attend swimming lessons for five days, learning skills such as how to get in and out of the pool and recover from a prone position. The lessons are taught by certified aquatics instructors and offered at several area pools, to and from which transportation is provided.  
Since 2013, thousands of students have participated in Kids SWIM. The program was also expanded to Charlotte County with a generous support from the Gould Family Foundation.
Our Impact (So Far)
An independent evaluation of the program in Sarasota County Schools during the 2015-16 school year found that students "significantly" improved their water-safety skills through the free lessons. Among other findings:
► 60% of students were identified as non-swimmers prior to participating.
► Students overall improved an average of 21% over the course of the lessons.
► For students who were non-swimmers, the rate of improvement was 42%.
What's more, a survey of their teachers found near universal improvement in children's listening skills, as well as a significant sense of accomplishment among students following their swimming lessons. 
Kids SWIM has enabled our partnering nonprofits to serve children who could not otherwise afford or travel to swim lessons. These agencies also have reached families whom they might not otherwise engage, and they now offer ongoing swimming lessons over the summer too.
---