First 1,000 Days Sarasota County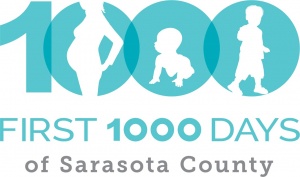 If you would like to make a tax deductible donation in support of the First 1,000 Days of Sarasota County, an initiative of the Charles & Margery Barancik Foundation, Gulf Coast Community Foundation accepts a variety of ways to make a contribution.
Personal check

Please make your check payable to Gulf Coast Community Foundation and write "First 1000 Days Sarasota County" on your check's memo line.
Mail checks to:
Gulf Coast Community Foundation
601 Tamiami Trail South
Venice, Florida 34285
Credit card

To make a gift via credit card, please complete the form below and click "Submit."  You will then be directed to a secondary page to enter your credit card information.  You will receive a "transaction receipt" via email soon after your donation is received.
The Gulf Coast Community Foundation will be pleased to help you explore all the options.  Contact the Gulf Coast Team at 941-486-4606 for more information.
By clicking Submit you have authorized Gulf Coast Community Foundation to process your gift.
This completes your transaction and cannot be undone. For your protection, all transactions are processed through our secure server.
Attention:
In accordance with IRS regulations, you have received no goods or services in exchange for this gift and Gulf Coast Community Foundation has exclusive legal control over the funds. Gulf Coast is registered with the state of Florida (CH6520).
A COPY OF THE OFFICIAL REGISTRATION AND FINANCIAL INFORMATION MAY BE OBTAINED FROM THE DIVISION OF CONSUMER SERVICES AT www.800helpfla.com OR BY CALLING TOLL-FREE (800-435-7352) WITHIN THE STATE. REGISTRATION DOES NOT IMPLY ENDORSEMENT, APPROVAL, OR RECOMMENDATION BY THE STATE.
All gifts, once accepted by the Board of Directors, represent an irrevocable contribution to Gulf Coast Community Foundation and are not refundable.