"No Impact" Is Not an Option
Because we're so focused on results, the idea of recording impact holds a unique place for Gulf Coast and our donors.
See some examples below of how bold and proactive philanthropy is transforming our region.
Our Impact
STEM Smarts
Our STEMsmart initiative transformed 160 local middle-school science and math classrooms into technology-rich, collaboration-ready learning environments. Now we're doing the same for language arts and social studies.
Learn More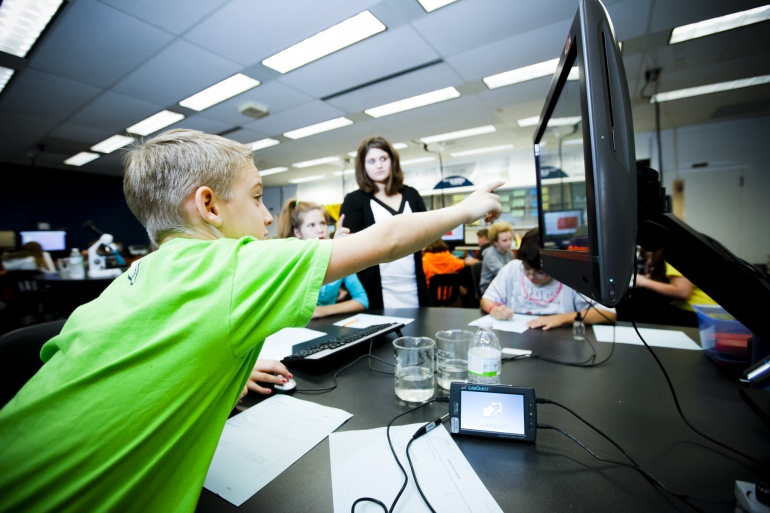 Havens for the Homeless
With Gulf Coast leadership and funding, our community has strengthened the safety net for homeless students and their families. Next we are adding critical services to ensure that these families, once stabilized, can thrive.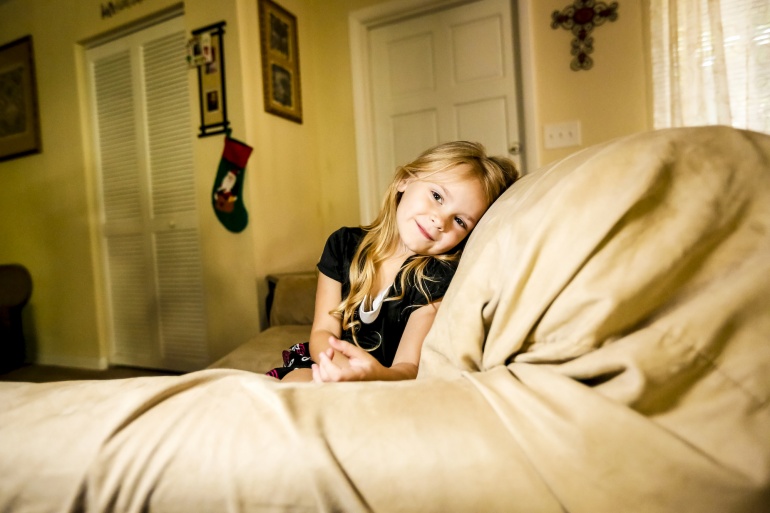 Skills + Jobs = Growth
CareerEdge Funders has trained thousands of workers in our region to fill skilled jobs that area employers need to grow—to the tune of nearly $25 million in wage increases so far.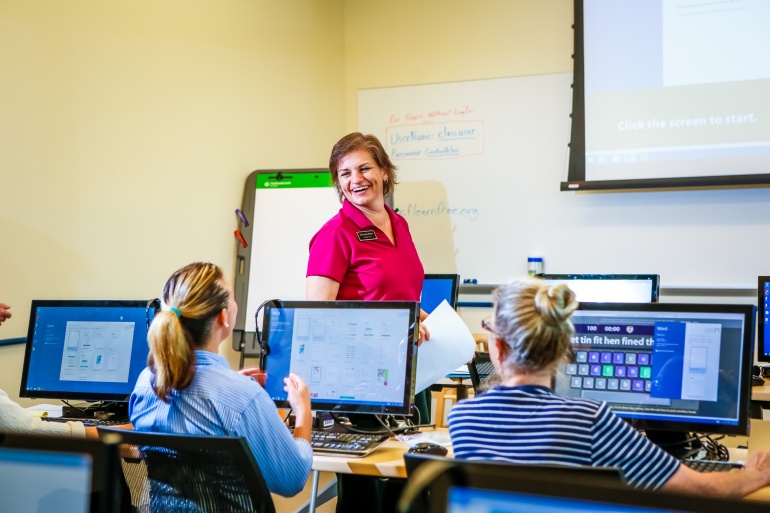 Feeding Hungry Families
Together with our donors, we partnered with All Faiths Food Bank to transform our region's hunger-relief system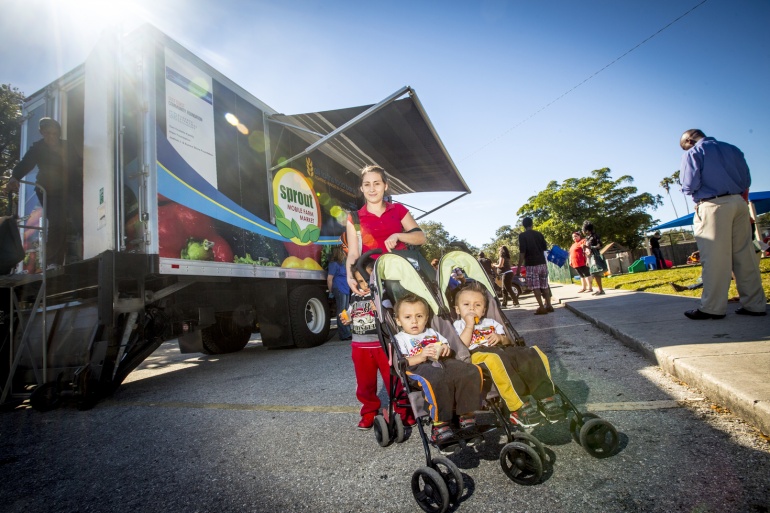 Impact Statistics
Our Grants
Together with our donors, Gulf Coast invested a record $27.3 million in grants, initiatives, and scholarships in our 2016 fiscal year.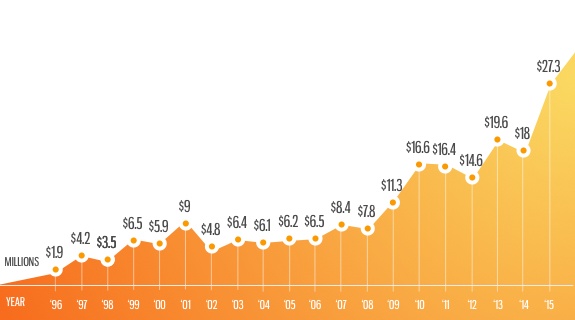 Grants by Area
Gulf Coast invests in all areas of our community's life. Fitting our formation through the sale of a community hospital back in 1995, health and human services have historically received the largest share of funding.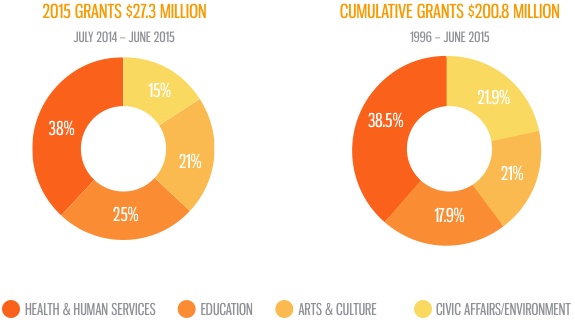 Contributions
Last year, Gulf Coast welcomed $33.4 million in new gifts from our growing family of donors. Today, Gulf Coast administers more than 700 charitable funds.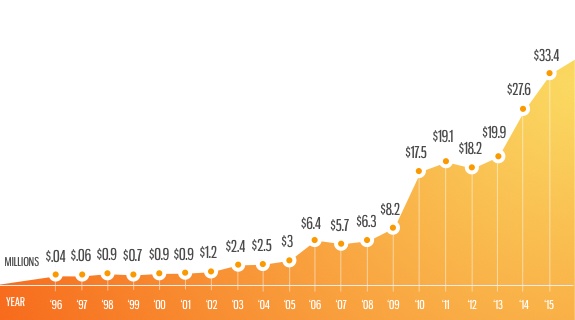 Total Assets
Created with a little over $90 million in 1995, Gulf Coast has grown to more than $275 million in assets while investing over $230 million into the community through grants and scholarships. That's a testament to the power of endowed philanthropy and the generosity of our donors.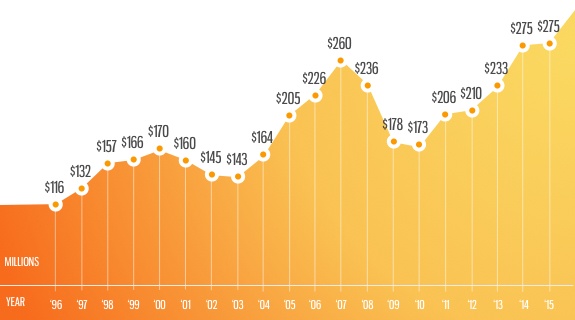 Scholarships Awarded
Since establishing a scholarship program in 1997, Gulf Coast has invested more than $6.7 million in promising students through scholarship awards.